Editorial: Equity and inclusion require showing up
Improving diversity requires stronger commitment from students and school
In a survey sent out to members of the Harker Journalism news staff, 21 of the 22 respondees indicated that they agreed with the stance of this editorial.
Two years before performing her poem last month as the youngest inaugural poet in American history, Amanda Gorman delivered a TED-Ed talk about making a political statement with her poetry, identifying herself as "the daughter of Black writers who descended from freedom fighters, who broke their chains and changed the world."
On Inauguration Day, Gorman delivered her poem "The Hill We Climb" to an audience of 800,000 attendees and almost 30 million viewers from home, among whom were our former California senator and now first Black woman vice president Kamala Harris, as well as former President Barack Obama.
Almost a century after the founding of Black History Week in 1926 by historian Carter G. Woodson and the Association for the Study of African American Life and History (ASALH), which later became a month, the making of history continues. This January, the Black Lives Matter movement was nominated for a Nobel Peace Prize as a result of its efforts "to carry forward a movement of racial justice and to spread that to other countries." Spurred by the police killings of George Floyd and other Black Americans, the nation and our local community faced a reckoning of how our society perpetuates racism.
At school, honest reflections that began last summer through a community vigil and town hall discussions on the state of diversity and equity at Harker have propelled new initiatives this year, including those recently hosted by the Student Diversity Coalition and Black Student Union.
This semester, the upper school has invited speakers including University of Southern California Professor of Music Dr. Ronald McCurdy, who spoke about the Harlem Renaissance on Jan. 26, and University of Georgia Professor Dr. Bettina Love, who emphasized the importance of calling out injustice and used the framework of abolition to picture a world without oppression on Feb. 1.
But only around 470 of the 958 upper school students and faculty attended Dr. Love's talk: more than half the school opted not to attend.
Presence speaks louder than posting. At a time when social media is flooded with posts from students highlighting the Black Lives Matter movement, choosing to ignore an event centered around racial justice reveals empty intentions behind performative virtual activism.
Even if the event wasn't mandatory, the responsibility to listen is. We cannot improve as a community if only half of us acknowledge the hill ahead.
Black History Month is not an elective: it's an imperative to improve our awareness. Our current mandatory studies barely touch upon the vibrant culture of the Harlem Renaissance that Dr. McCurdy taught in his presentation.
To be sure, the History Department began an Intro to Social Justice elective to discuss the Civil Rights Movement, the Women's Rights Movement and LGBTQ+ efforts last fall. Next year, the English Department will offer a new elective on Black American Literature, drawing from authors such as Ta-Nehisi Coates, Toni Morrison and Octavia Butler.
We commend the administration and faculty for taking steps to strengthen curricular options, but we also need to open our doors more widely to make more space for Black individuals, who continue to be underrepresented in our student body, faculty and staff.
A true commitment to inclusion means making admissions more accessible and welcoming to Black and Hispanic families. According to online sources including USA School Info and Niche.com, over two-thirds of Harker's student population identifies as Asian, about 20% identifies as white, while less than 1% identify as Black and roughly 2% identify as Hispanic.
We call upon the upper school to address our lack of racial diversity, while continuing to work toward fostering a more welcoming environment for Black and Hispanic students, faculty and staff. We must not only acknowledge and honor the contributions of minorities in our curricula, but also ensure that our campus actively represents the world in which we live.
About the Contributors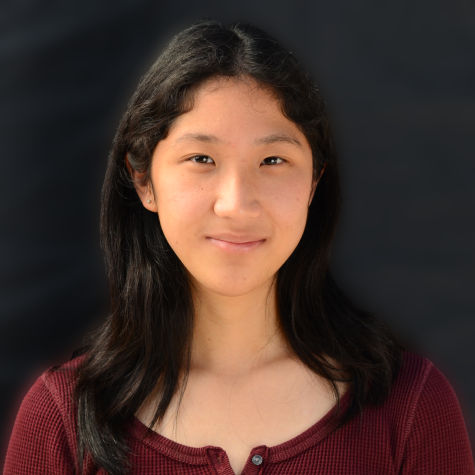 Nicole Tian, Aquila Co-Editor-in-Chief
Nicole Tian (12) is the co-editor-in-chief of Harker Aquila. This is her fourth year on staff, and she previously served as the opinion editor, co-lifestyle...