Print to protect
Student community helps 3D-print masks at home
The soft whir of the Prusa I3 Mk3 3D printing machine hums in Will Yashar's (10) garage-turned-workspace as he pulls up the plastic mask prototype on his laptop. Surrounding the printers are large rolls of white PLA plastic filaments, some finished masks to be delivered and broken printer pieces and drones. Since late March, Will's two printers have been churning out 10 face shields every day for coronavirus task forces in Bay Area hospitals. 
"[The printers are] a little high maintenance. The motor blows, or one of these parts snaps. It's made of 3D printed parts, so I have to go fix it," Will said.  
Will was motivated to see how much people were willing to do good for the general community, from children sewing their own face masks for donation to local restaurants giving food to hospital workers, and he decided that printing masks was his way of assisting.
"It was nice to see everyone helping for the common good, that was inspiring," Will said. "Everyone's helping in their own way, [this] was just the way I could help."
Ever since a child, Will has been captivated by the possibilities of 3D printing. When he was 10, he learned how to use the TinkerCad software on a 3D printer to modify and add pieces to a Nerf gun. Soon, he was introduced to the 3D printing community in the Bay Area and began designing and making his own first-person view (FPV) racing drones. 
"I got into drone racing, so a little nerdy hobby," Will said. "They're just fun to fly, I build them myself. They go about a hundred miles an hour, and you just fly around tracks and parks."
"
Everyone's helping in their own way, [this] was just the way I could help.
— Will Yashar (10)
Will isn't the only student in the Bay Area trying to help out. Audrey Cui, a senior at Monta Vista, sent out an email to others with 3D printers in Cupertino with a virtual design of the face shield, asking them to contribute to the cause. 
"People were so willing to help out. In addition to kids in robotics teams, we also got a lot of individual hobbyists," Audrey said. "It gained a lot of momentum."
The process of building the masks is complicated, and it starts with people like Will. With printers that melt plastic at 200 degrees Celsius, Will gives the incomplete mask structures to Audrey, who then delivers them to Maker Nexus, a company that helps deliver these masks to healthcare organizations. So far, the organization has delivered over 13,000 face shields with the help of 500 volunteers to multiple hospitals, nursing centers and dentist offices. 
These locations include Santa Clara County's own Valley Medical Center. Dr. Susan Zhao, a doctor at the hospital, is grateful for all who are helping provide supplies. 
"There's a critical shortage of personal protective equipment, PPE: masks, goggles, sometimes even hand sanitizers and sanitizing wipes and gowns, everything is in critical shortage," Dr. Zhao said. "You have to sign your name from the nurse manager to get just a regular surgical mask … So, we truly support the creative ideas from the community in helping us and protecting us." 
Even those without 3D printing equipment can support local hospitals, stay safe, and help the community during this time. Many charities are out there providing relief that partner with hospitals, education organizations, community services, and food banks. 
In the meantime, you can find Will in his garage busy fixing one of his printer's broken hotends, setting up a new machine for more mask production and looking forward to racing his drones after the quarantine ends. 
About the Contributor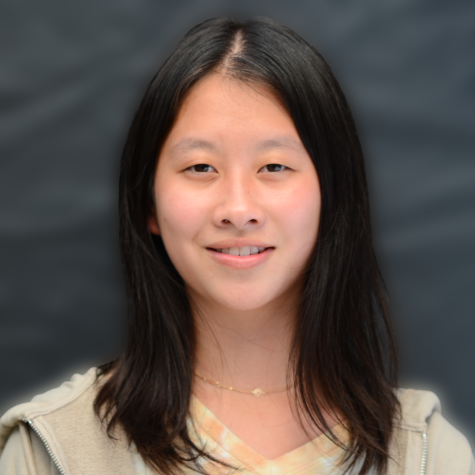 Sally Zhu, Aquila Co-Editor-in-Chief
Sally Zhu (12) is the co-editor-in-chief of Harker Aquila, and this is her fourth year on staff. This year, Sally wishes to interview more people around...