As 2 cases of new coronavirus confirmed in Southern California, public health measures ramp up worldwide
Three new cases of 2019 novel coronavirus (2019-nCoV) have been confirmed in California and Arizona yesterday, as health departments around the world increase disease control measures and as Harker recommends additional safety initiatives to limit the virus' spread. 
As of today, the Centers for Disease Control and Prevention (CDC) also confirmed one new case of 2019-nCoV in Orange County, one in Los Angeles and one in Maricopa County, Arizona. All three cases involve travelers who recently returned from Wuhan, China, the center of the disease's outbreak.
According to the Santa Clara County Public Health Department (SCCPHD) website, no cases of this novel coronavirus have yet been reported in Santa Clara County as of today. Additionally, the department noted that area residents are at "low risk" of contracting the virus, "unless they recently traveled to Wuhan or were in close contact with someone who was ill who recently traveled in that area."
As of midnight on Monday, China Standard Time (CST), the China National Health Commission (NHC) has reported 4,515 confirmed cases of 2019-nCoV across 30 Chinese provinces, with 106 deaths and 60 discharged cured cases.
Additional cases have been reported and confirmed in the U.S., Canada, France, Australia, Nepal, South Korea, Thailand, Japan, Macau, Taiwan, Cambodia, Malaysia, Vietnam, Singapore and Germany.
The first two confirmed cases of the 2019-nCoV in the U.S. were in Washington state and Chicago. The five confirmed patients in the U.S. have been isolated for further observation and treatment. 
There are currently 101 people under medical investigation in the U.S. across 26 states, the CDC reported today.
The CDC has issued a Level 3 travel alert, its highest alert level, advising against all nonessential travel to the entirety of China.
"
At Harker, we often remind the students that they form a community and they need to take care of themselves and each other. While we cannot and will not make these requirements mandatory, we do ask that in the spirit of community you do what is best for everyone."
— Harker's Director of Health Services Debra Nott
In an email sent to all Harker parents tonight, Director of Health Services Debra Nott recommended that Harker families postpone or cancel any plans to travel to China, if possible, echoing the travel advisory issued by the (CDC).
As more information about the outbreak is posted on news outlets and health resources, the Harker community continues to stay alert and prepare for the possibility of the virus' spread to the Bay Area. While the virus has not directly affected the school or Northern California at large, Nott noted in her email that Harker has a "significant number" of Harker families who regularly take business trips or visit family members in China.
Since the first reported case of 2019-nCoV in the U.S., college students across the nation have started online petitions to cancel classes or to close campuses as a way of minimizing the risk of infection.
Two such petitions have emerged in the past 24 hours at the University of Southern California (USC), one of 49 colleges in Los Angeles County, one calling for the cancellation of classes and one for the closure of campus.
Schools across China have extended the Lunar New Year holiday break to reduce students' risk of exposure to the virus. 
New York University (NYU) Shanghai delayed the start of spring classes by a week, postponing classes until Feb. 10. 
NYU Shanghai parents have called on the school to relocate its student body in Shanghai to the New York City campus, according to an appeal posted in the NYU Shanghai Parents Facebook page. 
"A lot of the international students and their parents are looking at the situation in China and really don't want to send their kids back," said Sayon Biswas ('19), a freshman at NYU Shanghai currently in Cupertino. "There's parents from the international side that are saying,'What is one additional week going to do?"
A Harker parent, J.S*., returned on Saturday from a work trip to Beijing and is taking this sort of precaution to prevent a potential spread of the disease back home. They wished to remain anonymous so as not to raise alarm among the Harker community. 
"As long as it is a public space, I wear a mask anywhere I go, and I refrain from eating outside of the house," J.S. said. "I asked my family [in the U.S.] to wear masks as well, but they do not wear them as diligently as I do. That's simply because they did not have the pretty transformative experience that I had in China, which put quite a bit more pressure in my mind for me."
J.S. returned from China a day earlier than planned because they were nervous about the preemptive ban to limit transportation out of the country. They noted that when they flew to Beijing on Wednesday, almost no one on the plane wore a mask. In contrast, on their return flight to the Bay Area on Saturday, about half of the passengers wore a mask. 
While travel to China is discouraged by local and national health officials alike, if travel to China is necessary, Nott suggested in her email that travelers voluntarily quarantine themselves for 14 days upon return. Parents who travel to China are encouraged to stay away from children so that the children can attend school, and students who travel to China are also encouraged to quarantine themselves, as they will not be penalized for missing days of school.
"At Harker, we often remind the students that they form a community and they need to take care of themselves and each other. While we cannot and will not make these requirements mandatory, we do ask that in the spirit of community you do what is best for everyone," Nott wrote in the email.
Nott wrote that the school will continue monitoring any updates from global and local health agencies, including the CDC and the World Health Organization (WHO). She emphasized the importance of washing hands, keeping hands away from the face and staying home from school if a student has a fever.
The U.S. Embassy in China has issued a Level 4 travel alert advising against all travel to Hubei province on their website. On Sunday, the embassy announced that the Department of State is currently making arrangements to evacuate Wuhan Consulate General personnel in Wuhan. State Department employees, along with private citizens who request transport, will be transported to Ontario, Calif., via a single flight tomorrow. Among the private citizens, priority will be given to those at a greater risk of infection. 
The flight will refuel at Ted Stevens International Airport's North Terminal in Anchorage, Alaska, the Alaska Department of Health and Social Services said in a press release. The terminal is not currently open to the public.
Before departing China, all passengers and flight crew will be screened by both U.S. and Chinese health officials, and anyone with symptoms of the illness will not be allowed on the plane. 
Monitoring will continue during the flight, and passengers will be rescreened at the refuelling stop by the CDC's Anchorage Quarantine Station Personnel. Any passengers who become ill en route will be further evaluated.
Sunday's confirmation of two 2019-nCoV cases in Southern California have caused reactions in universities in the region, the majority of whom have already begun classes for the spring semester.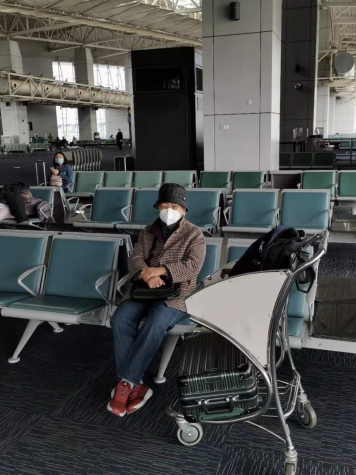 In the meantime, Wuhan remains on lockdown, with all flights and trains into and out of the city suspended and public transportation within the city discontinued. 
According to Wuhan resident Xia Zhenguo, 42, most local stores and businesses have shut down, and people generally are avoiding leaving their homes. 
"We Chinese all have a habit of stocking up food to prepare to celebrate the Lunar New Year, so the effect of the lockdown actually hasn't been so big," Xia said. "Based on previous experience, at this time of the year there isn't much shopping going on anyway, since most people would be visiting friends and family."
The state- mandated lockdown in the area including Wuhan began on Thursday, two days before the Lunar New Year. Public festivities across the country were canceled to avoid large gatherings of people. 
"This Lunar New Year was unlike any other," Xia said. "Typically on New Year's Day we would get up early to visit friends and family to give our blessings for the new year, but this year we voluntarily stayed home to avoid the possibility of transmission." 
No definite end date to the lockdown has been announced yet. 
S.*, who has family members in Wuhan, is concerned about how long the lockdown will last.  
"They [my family members in Wuhan] accumulated a week's worth of food and necessities. I don't know what they will do after a week. If they run out of supplies they will have to go out to buy stuff, and that will be pretty scary," S. said. 
As concern about the virus spreads, Wuhan and other Chinese cities face shortages of medical supplies. 
Michelle Peng, 22, is a U.S. citizen conducting research in Hangzhou and currently visiting family in Changchun in Northeast China, 1291 miles from Wuhan.  
"I was out the other day and everyone on the street and buses were wearing face masks, so I think people are getting concerned," Peng said. "The pharmacy was completely sold out of face masks the other day."
Peng will be flying to the U.S. from Changchun on Friday and staying for an indefinite amount of time to reduce her risk of contracting the virus.  
Li Wei*, a resident of a town located around 100 miles from Wuhan, says that his city has been heavily impacted by the outbreak of the virus. Even during Chinese New Year, when people usually celebrate in public areas, the streets were nearly empty; other than rumors, there has been no news of the situation of the outbreak from surrounding towns or provinces because residents have been staying indoors. 
All interprovincial traffic has been blocked and residents themselves have closed off many roads in the countryside as well, preventing pharmacies from restocking with medicine and other supplies. 
"I wish the government would send supplies like face masks, alcohol or other kinds of disinfecting products,"  Li said. 
Chinese officials are continuing to take precautionary measures to minimize the risk of infection, including cancelling citizens' flights in and out of the country and discouraging citizens from traveling between provinces.
Wuhan resident Yang Hong, 63, and her husband Robert Stewart, 67, traveled from Wuhan to Beijing on Dec. 28 to visit family. 
Yang and Stewart, who is the cousin of upper school Director of Journalism Ellen Austin, had their return trip to Wuhan cancelled last week by Chinese officials as a result of the outbreak. Since then, they have remained in Beijing with their daughter, minimizing time outdoors and using express delivery services to procure necessities.
Though Yang heard that more than 50 cases of the virus have been confirmed in Beijing on Sunday, she said on Monday morning, in an interview with Harker Aquila, that she views the ratio of cases to the population of Beijing, which is 20.5 million, as relatively small, noting, "The panic exceeds the speed of infection by a lot."
"In our hearts, there's a firm belief that they [the government] will try their best to contain the epidemic," she said. "We really believe in it, firmly believe that the Chinese government will put in all of their forces. They won't ignore it."
Yang, who is a Chinese citizen with a visitor's visa to the U.S., and her husband, who is a U.S. citizen with a resident's visa to China, had originally planned a trip to the U.S. in the spring. That trip has also been cancelled by Chinese officials, with indefinite plans to reschedule it after the outbreak fades.
"We're not worried. It's just a problem of time," Yang said.
Note: Sources who are identified with an asterisk (*) have been given pseudonyms for the purposes of this article.
Harker Aquila's interview with Dr. Yu Xu, Xia Zhenguo, Yang Hong and Li Wei were originally conducted in Mandarin and translated to English.
Additional reporting by Alysa Suleiman, Emily Tan and Jessie Wang.
About the Contributors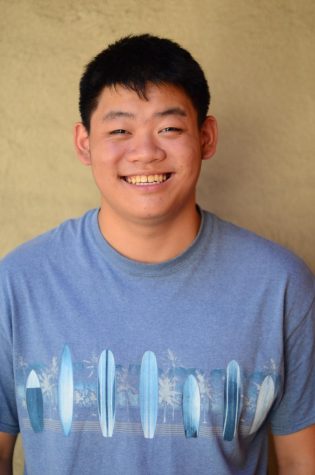 Eric Fang, Winged Post Editor in Chief
Eric Fang (12) is the co-editor in chief of the Winged Post. This is his fourth year in Harker Journalism, and he hopes to hone his skills as both a writer...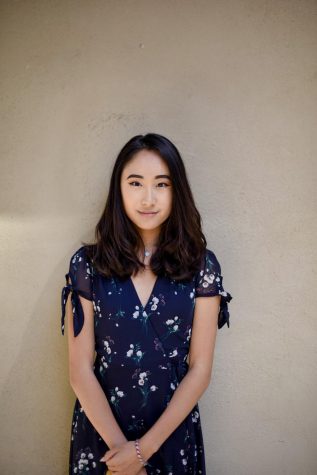 Kathy Fang, Editor-in-Chief
Kathy Fang (12) is the editor-in-chief of Harker Aquila. This is her fourth year on staff. From covering local marches and protests to initiating Harker...