Kick Back…to School!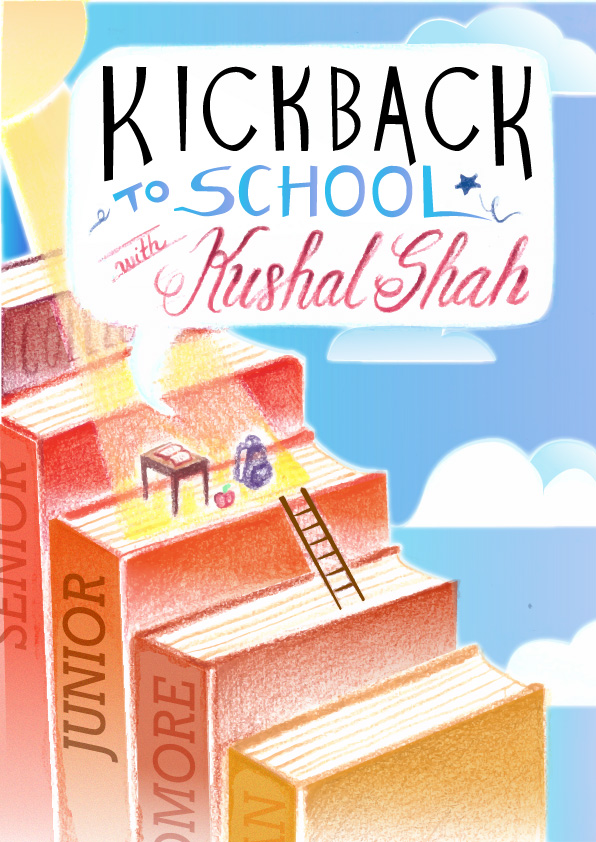 Anyone else excited for the new 2019-2020 school year? I definitely am! Sure, I may have a few qualms about this upcoming year, but there are certain aspects that are just undeniably thrilling.
Coming into this year, I often heard whispers drifting around campus of the intense workload that would come part and parcel of being a junior. And it all seemed to make perfect sense. 
After all, junior year is the year where most students decide to dial up the pressure and load up on AP's as they attempt to balance or even juggle academics with their after-school commitments. This is what's at the heart of the matter — all of this supposedly adds up to an unimaginable number of hours that juniors spend every day working on all their responsibilities. Right?
Honestly? While it did make sense, I was really hoping that all of these whispers were pure exaggerations created to scare underclassmen for some obscure reason. But now that I'm finally here, I can now say with 100 percent sincerity —  everything that supposedly makes junior year so challenging — it's all true.
For the first weeks of school, I struggled enormously with balancing all of my classes with my after-school commitments. However, after talking with some of my friends who have been in the same shoes as I have, I quickly learned that in order to succeed this year, it is absolutely essential to manage my time as efficiently as possible. 
No more could I spend late nights watching movies while munching on junk food without a care in the world. According to my friends, from now to the end, this year will be entirely dependent on how well I can strike a balance between school, other commitments and, most importantly, sleep.
Of course, there is much more to that than just academics: I could not possibly talk about junior year without mentioning college counseling. To me, the very thought of college counseling just sends a cold shiver up my spine. We juniors are nearing the end of high school, and, at last, we can finally make out the faraway (yet so close) finish line. It's so hard to believe. After all, college has always been a distant horizon, and now it is literally only two years away.
Despite my trepidations, there are certainly a few bright spots that I am totally looking forward to this year. For one, we're finally upperclassmen! Just a couple weeks ago, I was walking in Main with a friend during passing period, and something just felt slightly off. 
At first, I couldn't place it, but as we strolled casually down the hallway, my friend revealed he felt the same. He told me that it felt so strange walking across the hallway, with groups of freshmen and sophomores jostling one another as they rushed to their next class. That was the moment when I finally realized that as upperclassmen, we've been doing this for the past two years: we know the drill and, for the most part, we know what we want to be or do at school.
These past two years, we've been sponges, soaking up as much as we could from our upperclassmen, and now we know it all (or most of it anyway). From our seniors, we've learned which classes to take for which interests or passions, how best to study for different classes and which clubs or activities to partake in.
So while at first, junior year seemed to be an indomitable forest for us all to navigate, I definitely feel like us juniors can apply what we've learned these past two years on campus to this year. And hopefully, we'll all be alright, but one thing is for sure: we're all going to come out on the other side of the year with the triumphant feeling that we've conquered an insurmountable mountain.