P.E. credits insufficiently credited for camaraderie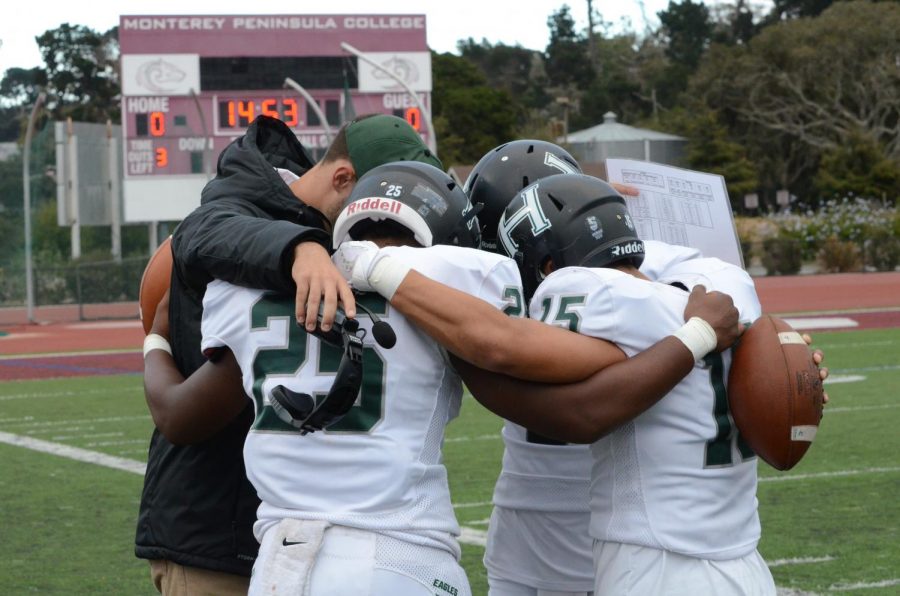 Given the right outlook, the P.E. requirement can become something so much more than a box that is grudgingly checked off, as is the case with most obligations. Squeezing out 10 service hours with reluctance, to have one less thing to do or one more thing on a resumé, is definitely possible. Similarly, one can easily find the path of least effort by doing the minimum necessary to fulfill the P.E. requirement. At the same time, both experiences can be far more rewarding if viewed as opportunities for an enjoyable process and a gratifying end.
Initially, in the summer before ninth grade, I had planned on fulfilling the requirement with badminton training outside of school, discounting school sports as a possible route for credit. In my cursory judgement of the matter, a school sport seemed like too big of a commitment for little reward; the daily practice schedule seemed to only waste time I could use for academics or other extracurriculars.
I first truly considered the option when Coach Chisam, the school's head cross country and track and field coach, first emailed me about joining the cross country team in late August. He ended by saying: "Give us a shot–you will not be disappointed." At the time, I didn't really register the sentence. But looking back now, the clichéd statement does truly sum my experiences up: I gave it a shot and certainly was not disappointed.
After that email, and enough convincing and encouragement, my steadfast resolution of steering clear of school sports finally melted away. I showed up for my first preseason in early August and distinctly remember a feeling of warmth and belonging that had been lacking in my experiences with badminton. The sensation was complex one, but in that moment I knew that I would eagerly be doing cross country for that season and in the following years as well.
Even with the limited experience I have had up to this point, little has paralleled my experiences in school sports thus far. The outcomes of my decision have been overwhelmingly positive, and it is a choice that I simply have never regretted. Of course, some moments, from running up hills for an hour in the Rancho San Antonio County Park to defending against rain, wind chill, and the other team out on Davis Field, test you more than others. Even so, those memories are sometimes the most cherished ones. An endless flow of gossip, jokes, and stories made ascending a hill enjoyable in cross country, even as we strained for breath on the incline. On the soccer field, sliding across wet turf and trying to dribble against gusts of wind was strenuous in the moment, but in the end it amounted to a heartwarming display of effort and unity.
At the end of the day, the workouts, practices, victories, and losses remain, but they are always dwarfed by the bonds and memories formed. The costs of commitment and effort associated with playing school sports fade away as concerns. What often takes its place is eager anticipation for an exhilarating and enjoyable experience to bond and have fun.
It's easy to forget that requirements exist for a reason. Everyone has their own calling, but many entirely overlook playing a school sport, as I did, labeling it as either a waste of time or something only for the archetypical sports jock. While I can now attest that neither of the above descriptions apply, the only way for anyone to find out is to think school sports as an opportunity for an experience, and just try one one out.
This piece was originally published in the pages of The Winged Post on March 6, 2018.