United Against Animal Cruelty holds club week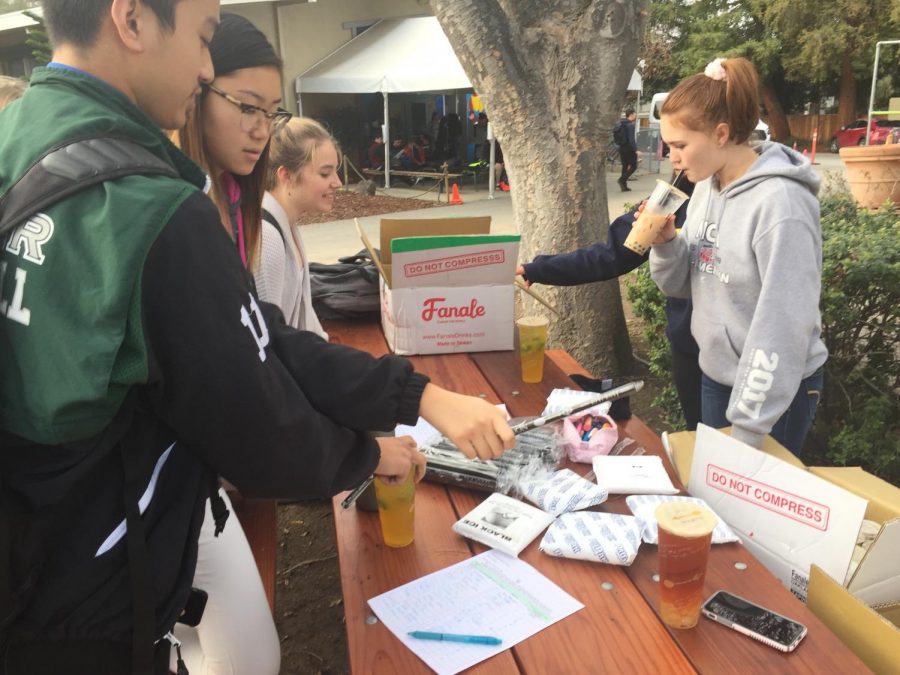 United Against Animal Cruelty held their club week this week, selling Teaspoon and various baked goods outside Manzanita during office hours, lunches and after school to raise money to combat animal cruelty. 
All proceeds from sales will go toward Compassion in World Farming, an international organization raising awareness about farm animal welfare.
United Against Animal Cruelty primarily focuses on issues such as factory farming, a practice under which large numbers of animals are raised industrially for food, often living indoors and in high densities.
"We have logistical things we do, like donating to organizations that promote animal wellness and animal well-being—but mostly, it's about bringing awareness of animal cruelty to campus and having an organization that speaks up on behalf of animals and against their exploitation and their systematic mistreatment," Haris Hosseini (11), the club's social media manager, said.
Throughout the year, they work with other members of the Harker community to protect animals from unfair treatment and seek animal-friendly alternatives to traditional methods of meal preparation.
"Last year, we sold T-shirts and raised over $200 for our organization," club vice president Taylor Vaughan (11) said. "We also talk about solutions that we can implement in the school. We're considering talking to the kitchen staff about starting to use cruelty-free meats in the cafeteria."
The advisor of United Against Animal Cruelty is history teacher Andrea Milius, and the club is headed by co-presidents Claire Newman (11) and Anusha Kuppahally (11). They are looking to expand in the coming years.
"I hope that in the future, this club will be a good way to stand up for animals and branch out to others just so they have some level of care for the issues we're talking about," Haris said. "Hopefully in the future, we'll be able to do more things on-campus and off-campus that promote that message and mission."
Amnesty International will be hosting their club week next week.