Capitol Hill: What You Missed (Volume 19, Issue 3)
About a year ago from Nov. 9, Donald Trump was officially elected as President of the United States. Over the course of a contentious campaign, Trump made several promises to his constituents and supporters in areas of immigration, health care, tax reform—the list goes on. A year of protests, Supreme Court rulings and executive orders has come to a close. As of Nov. 11, FiveThirtyEight's poll puts President Trump's approval rating at 37.9%, compared to 45.5% at the start of this year. Here is a look at some of the promises that Trump made during his campaign and where he stands with them now.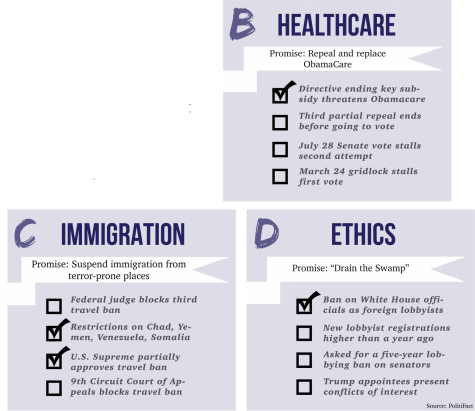 Kaitlin Hsu
This piece was originally published in the pages of the Winged Post on November 16, 2017.