Upper school holds annual Homecoming dance
The upper school held its annual Homecoming dance today from 7:30 to 10:30 p.m. in Nichols Atrium.
A senior fundraiser, the senior class council began preparations for the event earlier in September. Tickets ordered last week via an online form emailed to the student body cost 10 dollars, and senior class council members began selling tickets this week outside Manzanita for 15 dollars. Attendees were also able to purchase tickets at the door for 20 dollars.
"I thought [the dance] was very good," senior class treasurer Justin Xie said. "The senior class did a great job hosting the dance. The DJ and the songs were pretty good. In general, it was a very pleasant and fun experience. I really enjoyed that fact that they had the chess pieces out for us to take a break from dancing, which is a very physically exhausting activity."
The senior class council checked in students before the dance. Around the dance floor, small tables held snacks such as chips, chocolate, Ruffles, gummy worms and Twizzlers. This year's dance also featured a laser light show, a vapor fog machine and a photo booth. The DJ played both radio hits and songs students requested on a form by the DJ station.
"I didn't know some of the songs, but I'd heard of them," Kristin Tong (9) said. "I feel like if you don't know the lyrics you can't really get hyped, but it was better than middle school."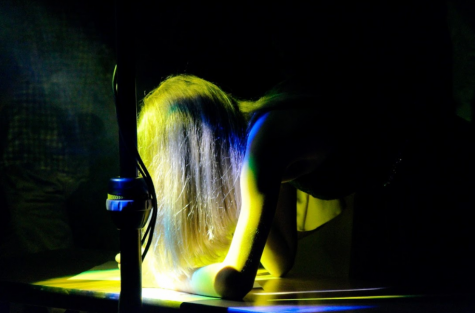 While last year's Homecoming dance took place in early November, student council and Spirit Club decided to push this year's dance back to late September to allow students to attend the event and still prepare for the November SAT tests, a point of conflict for many last year.
Tomorrow's home football game against the Rio Vista High School Rams marked the last day of this year's Homecoming festivities.
Correction: September 26, 2017
A previous version of this article incorrectly stated the Rio Grande High School Rams as the visiting team of the varsity football team's Saturday Homecoming game. This article has been edited to correct this error to the Rio Vista High School Rams.