GSA hosts annual club week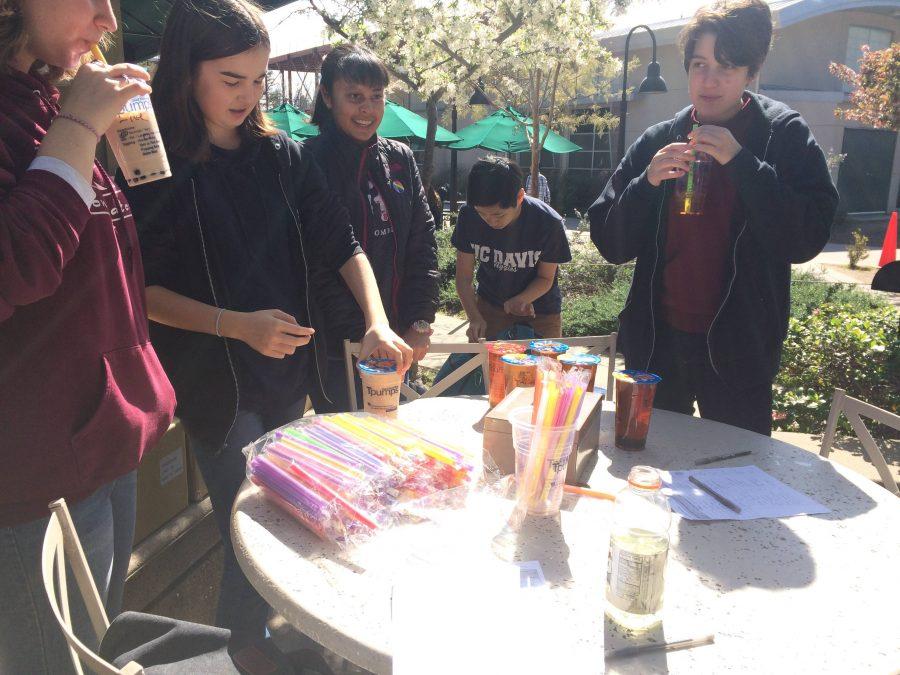 Harker Gender-Sexuality Alliance (GSA) held its club week this week, selling blueberry coffee cake and boba during office hours and after school. All profits were donated to Outlet, an LGBTQ youth support group.
The club works to provide support for the school's LGBTQ community and their allies, or people who support LGBTQ rights and gender equality.
"We do outreach to the larger community to educate and foster a more open, tolerant, diverse and accepting community that benefits the LGBTQ community in specific, and every community that [feels] different or outside the mainstream," Olivas said.
Club members started off the week by handing out rainbow smiley stickers during long lunch, and many students and faculty wore the stickers throughout the day to show their support for LGBTQ students and their rights. Starting Tuesday, Hobee's, a local brunch place managed by a gay owner, supported the fundraiser by donating their blueberry coffee cake for GSA to sell. The week ended with boba tea sales.
"Our mission is to provide support for the LGBTQ families and community and their allies- adults as well as students," Mr. Olivas said.
Students were given the option to pay for their purchases in cash or charge them to their student account.