Fall Equinox brings transitions in nature and fashion
by Julia Amick, TALON Asst. Photo Editor
September 22, 2016
With high temperatures throughout the Bay Area, the fall equinox seems out of place.
Today, Sept. 22, summer will be officially over, which means so are the summer fashions. If you want to stay on trend switch your flip flops for boots, and your tank tops for sweaters.
An equinox is either of the two times each year when the sun crosses the equator, and day and night are of approximately equal length around the world. In simpler terms, the autumn equinox indicates when the season changes from summer to fall.
While UGG season is around the corner and pumpkin spice lattes are being bought by the dozen, some students anticipate the more nature-oriented aspects of autumn. Every year, Rahul Goyal (10) looks forward to the leaves changing.
Although the temperature outside might not match the time of year just yet, old fall trends have returned. Since autumn brings about lower temperatures and strong breezes it's now time to pull out the warm clothes and get ready for some cool weather.
In addition to the colors of nature transitioning, people also look forward to new fashion trends.
"I like fall fashion, because I can pair a crop top with a flannel over it, and that looks really good," Adhya Hoskote (9) said.
While people love to mix up their fashion choices based on the season, other students tend to stick with their everyday outfit.
"I always wear polos. I have eight polo shirts for the week, and I just cycle through them," Shafieen Ibrahim (10) said .
Although trends change from year to year, but there are always styles that remain the same. Similar to last fall, expect to see darker shades of lipstick and clothes in colors such as maroon and dark purple.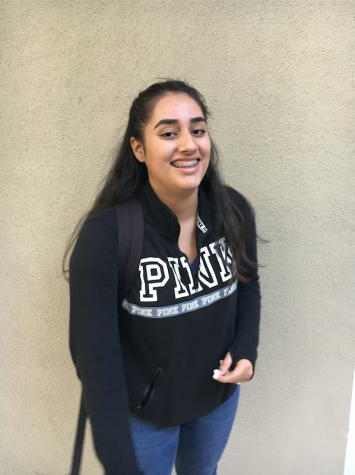 "My favorite part is wearing beanies and gloves to protect myself from the cold. I also love wearing dresses with tights and boots with scarves," Krishna Bheda (11) said.
An important part of autumn are also the holidays- which mean days off from school and time to spend with family and friends.
"There's Halloween and Thanksgiving, and those are just the best. I like to spend Thanksgiving with my family eating lots of food and for Halloween I usually watch a movie and eat a lot of candy with my closest friends," Adhya said.
So get your jackets and boots out, and get ready for fall!