William Shakespeare's legacy continues in 400th anniversary of death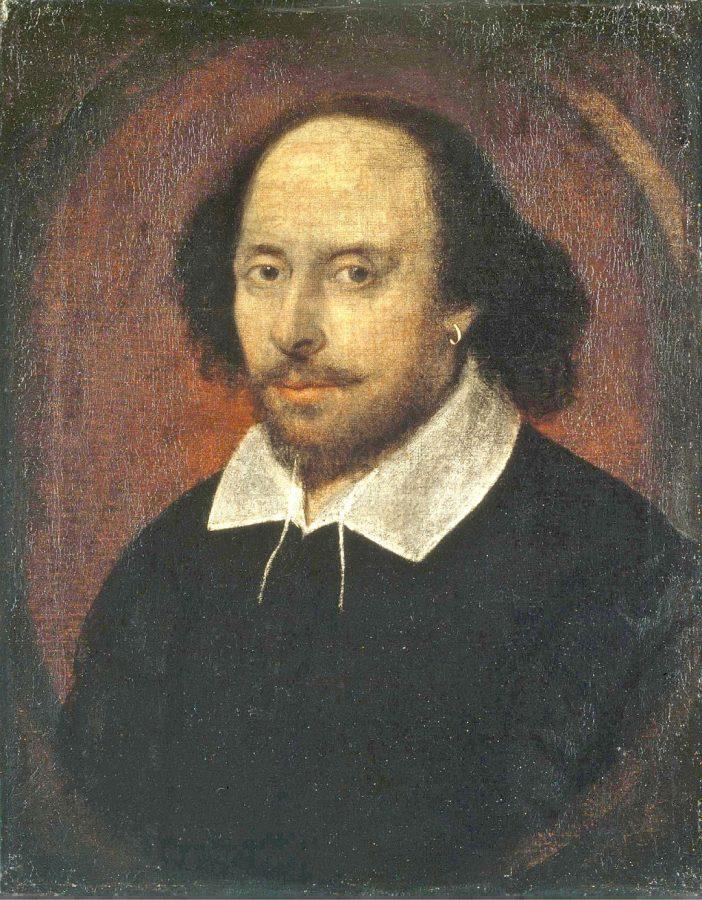 Four hundred years ago on April 23, playwright and poet William Shakespeare passed away. But did he ever truly die?
From tragic tales of love and loss, histories that chronicle war and politics and lighthearted comedies abundant with slapstick humor, Shakespeare created engaging stories that enthralled the audiences of his time. Yet, he did not simply captivate those who lived in his own era – his tales continued to be told for centuries after his death.
His sonnets and dramas have been taught in English classes around the world. His plays have been studied by historians, examined by students and performed by actors. He influenced the work of dozens of authors, artists and poets throughout history. By doing so, he has shaped modern literature. Even to this day, the themes of his writing are universal. What his works reveal about humanity and society is still prevalent, and readers can empathize with his characters and engage in his plots.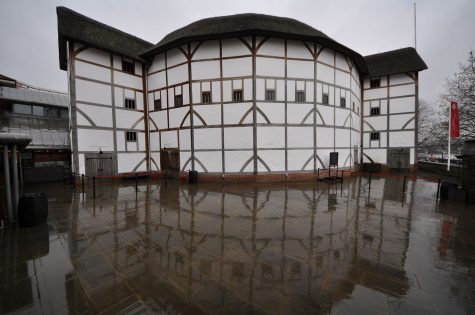 English teacher Charles Shuttleworth, who covers the bard's play Twelfth Night in his Honors English I class, shared his opinion about Shakespeare and his stories.
"I think he's the greatest writer in the English language because of the compelling stories that he tells and the poetry," Shuttleworth said. "Ultimately, his stories reveal human nature, and they have the collection of the richest characters in all of literature. He stands alone– no one approaches him in terms of the breadth of his writing and the form of drama."
His dramas yielded a vast array of movies entirely based off of the source material, including various adaptations of Romeo and Juliet and Hamlet. Shakespeare's dramas also inspired modern film renditions of his stories, such as the musical West Side Story (Romeo and Juliet), 10 Things I Hate About You (The Taming of the Shrew), She's the Man (Twelfth Night), and Disney's The Lion King (Hamlet).
Shakespeare's works have also enabled actors to learn more about drama through the interpretation of scenes and the portrayal of vivid characters. The National Shakespeare Competition, a contest that involves high school students performing Shakespearean monologues and sonnets, takes place each May, with Harker's schoolwide competition occurring in fall and Branch Community Competitions in mid-winter.
Shaya Zarkesh (10), who performed a speech from King Lear in his Study of Theater Arts class during his freshman year, described what he found interesting about his monologue.
"It's when he's talking about how he's an illegitimate child, but he doesn't think that should really affect anything about his life and it does and he's basically venting to the entire world about it," Shaya said. "It really crescendos from a calm conversation to him screaming at the end, and I think that's really cool and interesting."
In addition to the legacy of his work, Shakespeare also contributed to the way English is spoken today. According to the Folger Shakespeare Library, by altering word meanings, creating compound nouns and constructing portmanteaus, William Shakespeare is credited for the invention and popularization of over 1000 words and phrases in the modern English language.
On Saturday, people around the world celebrated Shakespeare's life, legacy and his contributions to literature and language.
The community of Stratford-upon-Avon in England, Shakespeare's birthplace, hosted a parade in honor of the famous playwright. Shakespeare's Globe Theatre, a replica of the original Globe Theatre that held exclusive access to staging Shakespeare's plays, organized an event in which attendees could watch short films of scenes from Shakespeare's dramas that were filmed in the actual settings of the plays. President Obama, who is currently on a trip to the United Kingdom, visited the Globe Theatre and viewed a private performance of a portion of Hamlet.
When Shakespeare was alive, he was a well-known playwright, but he was far from world-famous. Did he know that his legacy would continue, that he would be revered for centuries after his death? Did he know that he would be considered by many as the greatest English writer of all time? The answers to these questions may have been lost 400 years ago, but in the words of Ophelia from Shakespeare's Hamlet, "we know what we are, but know not what we may be."
Shakespeare's life
William Shakespeare was born in April of 1564 to wealthy parents in the English town of Stratford-upon-Avon. He grew up well-educated and by the age of 18, he was already married with a child. Yet, by the late 16th century, Shakespeare left his family to join the London playing company Lord Chamberlain's Men to become a playwright.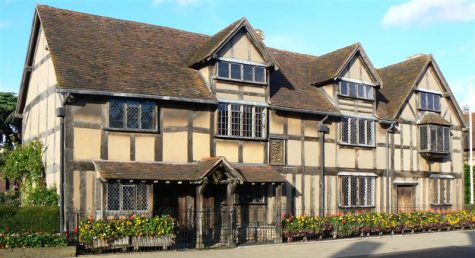 Shakespeare began producing plays exclusively for Lord Chamberlain's men. His dramas surrounded three distinct genres: histories, tragedies, and comedies. He wrote his first play, the history Henry VI, in 1590. He consistently created plays after that, and in 1595, notably one of Shakespeare's most successful years as a playwright, he composed the history Richard II, the tragedy Romeo and Juliet and the comedy A Midsummer Night's Dream. Freshman Anusha Kuppahally read Romeo and Juliet in eighth grade and A Midsummer Night's Dream this year, and her favorite stands to be the latter.
"Romeo and Juliet is a tragedy while A Midsummer Night's Dream is a comedy, and Romeo and Juliet don't end up alive or together in the end while all the protagonists in A Midsummer Night's Dream do," Anusha said. "I think it shows how Shakespeare was really creative and was able to write about a lot of different topics."
Shakespeare's gaining popularity helped Lord Chamberlain's Men rise to prominence. In 1599, the company opened the Globe Theatre, an open-air theater that seated 3000 people from all social classes. Shakespeare's plays, meant to appeal to the masses, were performed here, employing the usage of minimal scenery and props.
In addition to opening the Globe Theatre, Shakespeare penned some of his most famous dramas in the last year of the 16th century and the initial years of the 17th, including the comedies Much Ado About Nothing and As You Like It, and the histories Henry V and Julius Caesar.
Throughout Shakespeare's life, he and his company were patronized by royal personages including Queen Elizabeth and King James I, both of whom had an affinity for drama and specifically Shakespeare's plays. In 1603, when King James became the organization's patron, the name Lord Chamberlain's Men was changed to The King's Men.
The later part of Shakespeare's career is highlighted by his composition of the the tragedies Hamlet, Othello, King Lear, and Macbeth. During this time, though, Shakespeare also wrote the comedies Twelfth Night and All's Well That Ends Well. Akhila Ramgiri (9) read Twelfth Night in her English class this year and read Macbeth in eighth grade.
"In Macbeth, you can see driving forces like power and political ambition causing people to do some pretty messed up things, and there's a much heavier meaning in there, whereas in Twelfth Night, it's much more lighthearted- there are no deaths, there's a lot of comedy, and women play a much bigger role," Akhila said. "It's amazing how Shakespeare can create such amazing plays out of two completely different genres– it really shows what a versatile writer he was."
Despite having been acknowledged as the leading playwright of his time, Shakespeare looked towards poetry for lasting fame. He composed a collection of 154 sonnets that was published in 1609, and each poem was written in the form of three quatrains rhymed ABAB and an additional couplet rhymed CC. This style came to be known as the Shakespearean sonnet.
Several of his sonnets became some of the most widely-read poems in the English language, including Sonnet 18, which starts opens with "Shall I compare thee to a summer's day?", and Sonnet 130, which begins with the line "My mistress' eyes are nothing like the sun".
In the years that preceded his death, he wrote few plays and retired to his home and family in Stratford-upon-Avon. He died of unknown causes in April of 1616 at the age of 52, and seven years after his death, two of his colleagues published the First Folio, a collection of 36 of Shakespeare's plays.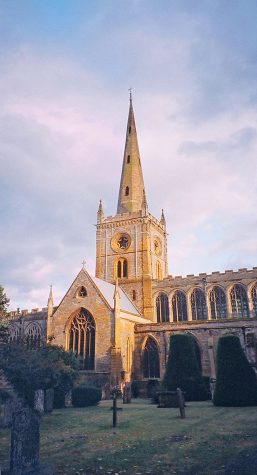 Shakespeare Trivia:
Instructions: Select the play from which the quote was taken.
1) "Love all, trust a few, do wrong to none."
Othello

All's Well That Ends Well

As You Like It

The Tempest
2) "The readiness is all."
Richard II

Henry V

Hamlet

King Lear
3) "If music be the food of love, play on."
Romeo and Juliet

The Merry Wives of Windsor

Antony and Cleopatra

Twelfth Night
4) "Wisely, and slow. They stumble that run fast."
Romeo and Juliet

Henry IV

Henry VIII

A Midsummer Night's Dream
5) "Thou hast no more brain than I have in mine elbows."
Troilus and Cressida

Much Ado About Nothing

Julius Caesar

The Taming of the Shrew
6) "Thine face is not worth sunburning."
As You Like It

The Two Gentlemen of Verona

Henry V

Much Ado About Nothing
7) "My salad days, when I was green in judgement."
The Winter's Tale

The Two Noble Kinsmen

Love's Labour's Lost

Antony and Cleopatra
answers:  1) b 2) c 3) d 4) a 5) a 6) c 7) d