Art club decorates campus

Harker Art Club will begin their work on their annual projects of painting four benches to be donated to the community and continuing to paint the mural on the entrance to Main during the three day week from March 21 to 23.
Last year, Art Club painted four benches that were then donated as bus stop benches, allowing commuters a place to sit at stops where previously no seating was available.
Main, currently the oldest building on campus, previously colored grey, now has one of the most colorful fronts of all the buildings at the Upper School thanks to Art Club's mural.
Alexa Gross (11), one of the three co-presidents of art club stated that the officers' main goal of the club week is to finish painting this large piece of artwork.
"We are really hoping the club will help us get the mural finished because we have been working on the mural this year, so we are hoping to get a lot more work done on it," she said.
Having taken arts classes for all three years of her high school experience, Alexa also saw the mural as more significant than just a way to make the campus more beautiful.
"I hope it inspires people to be more creative and get involved with art and art club by coming out and painting the mural with us," she said.
In addition, art club plans on doing some smaller activities during lunches, such as calligraphy and drawing.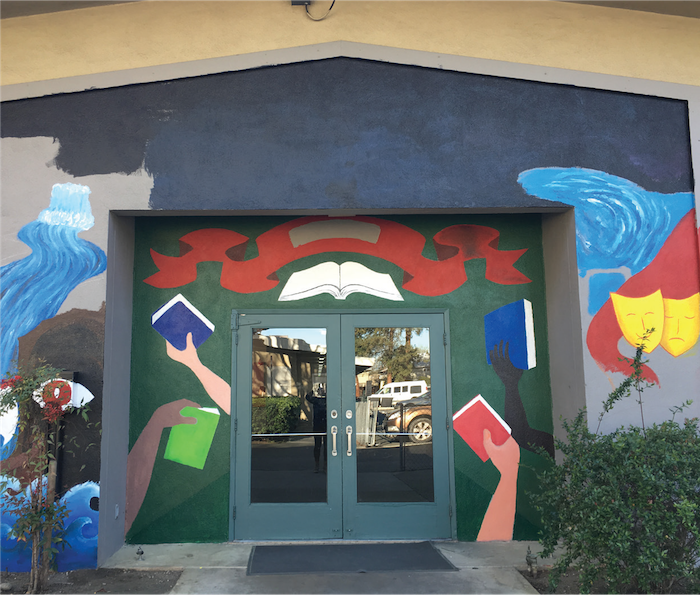 This piece was originally published in the pages of the Winged Post on March 23, 2016.