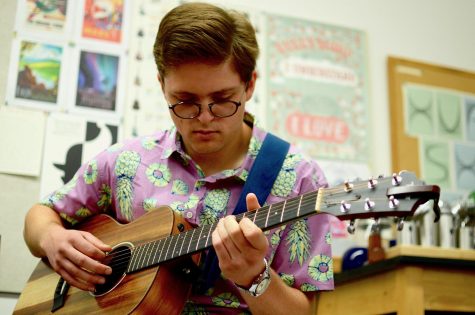 by Mark Hu, STEM Editor

October 23, 2019
Eyes focused intently on his hands and head nodding back and forth to the beat, Thomas Rainow (12) strums his guitar, enjoying the rhythm of his music. His fingers precisely slide up and down the fretboard, the thin piece of wood connecting the body of the guitar to the top, creating a vibrato that pu...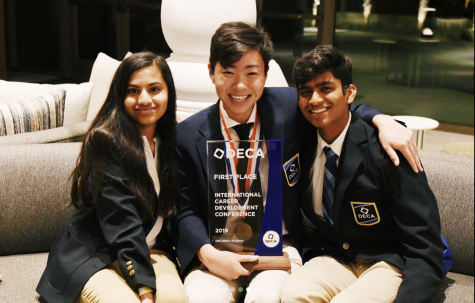 by Eric Fang, News Editor

May 4, 2019
Qualifying DECA members competed in Orlando, Florida from April 27 to 30 for the organization's annual International Career Development Conference (ICDC), which hosted over 18,000 other students worldwide. Students had to qualify for the conference at the State Career Development Conference (SCDC) l...