Humans of Harker: Going with the flow
Thomas Rainow analyzes life through creative interests
Eyes focused intently on his hands and head nodding back and forth to the beat, Thomas Rainow (12) strums his guitar, enjoying the rhythm of his music. His fingers precisely slide up and down the fretboard, the thin piece of wood connecting the body of the guitar to the top, creating a vibrato that pulses through the room. As his feet tap to the pulse, the soft melody of his guitar reverberates through the room, livening the ambiance of his surroundings. Christopher Hurshman, the Unplugged Guitar Club advisor, stands by him, actively encouraging and providing advice. 
Ever since his dad took him to piano lessons at the age of four, Thomas has been surrounded by various forms of music from movie scores to guitars to accordions.
"[Music] was a way for me to explore an art form. It was my form of expression, which is the most cliche thing you can say about music, as I didn't have any other way of expressing my creativity at the time," Thomas said.
After playing piano, Thomas transitioned to other instruments, learning the saxophone and trombone after listening to the score for the movie "Chinatown". Eventually, he transitioned to the guitar and joined the Unplugged Guitar Club with his brother William Rainow (12) and longtime friend Joshua Valluru (12), becoming vice-president as of this year. Through guitar, he's been able to meet new friends and also take risks.
"Everything he does has to have a purpose. He's very fearless and he's very passionate to speak to people as freely as anyone I've ever met. He's really open with people and doesn't hide much," Joshua said. "He learns a lot through trial and error which is something a lot of people are scared to do." 
In addition to exploring and experimenting through music, Thomas has enjoyed working with motorcycles ever since he was young. A family friend had a 1941 Chrysler Royal which he worked on, leading to his interest in mechanics and cars. 
"It was such a complicated machine to me, and I always wanted to explain it and understand it. It's definitely that function over form. An old beat-up 1940s sedan doesn't look good, but, at its soul, it was a complex machine that I was intrigued by," Thomas said.
A couple of summers ago, Thomas decided that working on a car was too cumbersome as it needed to use various lifts and ramps. So, he decided to rebuild a motorcycle engine.
"[Motorcycles] have been a big part of my life," Thomas said. "It doesn't require a lot of space and it was really fun disassembling it and understanding the solution before you understand the problem. If you have something that's going on, you're trying to analyze it, find the symptoms and diagnose it."
Traveling about 45 minutes all the way to Hayward, California, he picked up the motorcycle and brought it back, and last summer, he took apart and rebuilt another engine.
"It shows that he's willing to go through so much effort and trouble just to learn about something he's interested in," William said. "He's always interested in everything, and if he doesn't know something about a topic, he'll go look it up and read everything there is to know about it. He's really passionate about everything he does."
Instead of focusing on only one topic, Thomas explores all areas of his interest, allowing himself to find connections that most people usually would be unable to see.
"He doesn't box himself in or confine himself to any one area. He's willing to follow his curiosity wherever it leads," Hurshman said. "He's continually making connections because he allows himself to go wherever his interests lead, so he's not only a musician and he's not only a scholar and he's not only someone interested in mechanics; he's all those things at once."
At the end of the day, everything Thomas enjoys is just a way for him to actively learn from to put his time to good use.
"[Music is] a creative and positive outlet for my free time. I could go and waste time on social media or I can put it into something productive that I feel tangible results [from]. That's really what music and frankly all of my projects from motorcycles to disassembling watches…are for me," Thomas said.
About the Contributor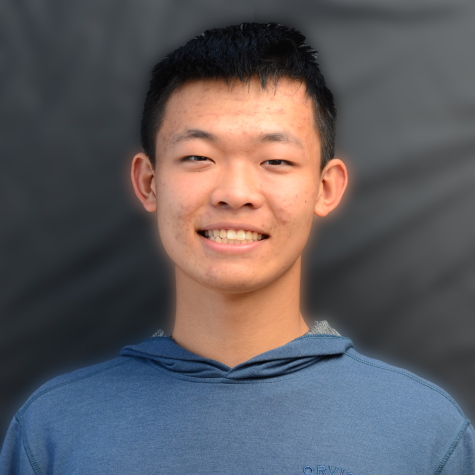 Mark Hu, Winged Post Managing Editor
Mark Hu (12) is the managing editor of The Winged Post. This is his fourth year on staff, and he previously served as the STEM editor and a staff reporter....