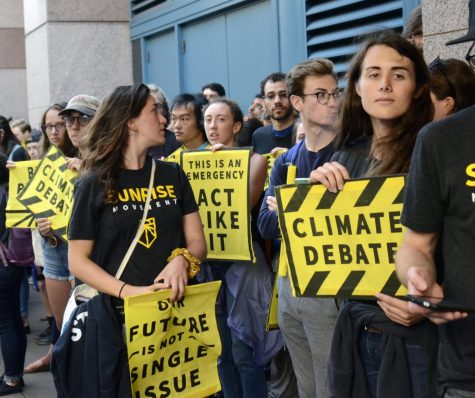 by Eric Fang, Mark Hu, Nina Gee, and Saloni Shah

August 30, 2019
Youth demand climate action  The sidewalk outside the Hilton San Francisco Union Square hotel was flooded with yellow. Last Friday, over 250 young people protested outside of the hotel, where the Democratic National Committee's summer meeting was being held. They carried yellow posters with words li...
by Eric Fang, Winged Post Editor-in-Chief

August 26, 2019
Outside the Hilton San Francisco Union Square Hotel on Friday, supporters of presidential candidate Tom Steyer cheered and waved blue "Tom 2020" posters. Dispersed throughout the lobby, people of all ages wearing "Kamala Harris for the People" shirts handed out flyers. An older man in an Amer...