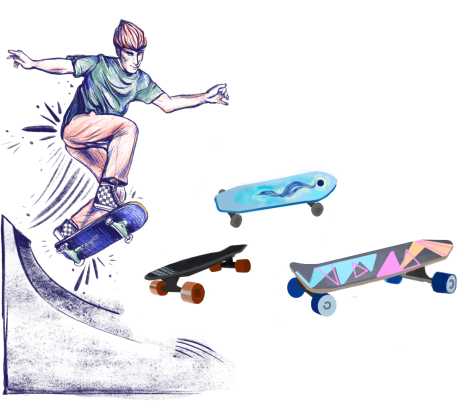 by Nicole Tian, Co-Lifestyle Editor

December 7, 2019
High schooler Esteban Rodriguez leans against the rails of the Lake Cunningham Actions Sports Park in San Jose, nonchalantly flipping his black board emblazoned with a painted white skull, its bare teeth and exposed gums clenching onto the scales of a red-eyed viper. The azure edges of the board have b...
by Nina Gee, Visuals Editor

June 10, 2019
Fifteen years ago, 2004. Rockford, Illinois. A tall, lanky Asian boy, all limbs and joints, dark hair down past his ears, stands in front of the camera. The scene around him is warped outwards in its fish-eyed lens, almost as if the world is exploding out of him, fracturing around him. Yet he is all...