by Kathy Fang and Arushi Saxena

January 26, 2019
Thirty-five days into the longest government shutdown in history, President Donald Trump reached a deal to reopen the federal government until Feb. 15. The deal came amidst tensions between Republicans and Democrats over funding for Trump's proposed southwest border wall, which would require billions...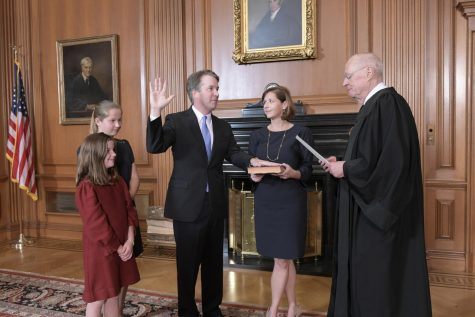 by Ryan Guan and Kathy Fang

October 6, 2018
The Senate voted 50-48 to confirm Brett Kavanaugh to the Supreme Court today. Kavanaugh, the second justice nominated by President Donald Trump, will fill a vacant spot left by the retirement of former Justice Anthony Kennedy in July and is likely to cement a conservative-leaning majority on the ...