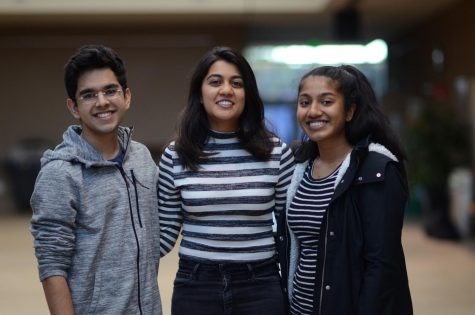 by Arushi Saxena, Global Editor

January 24, 2019
Of the 7 students named Regeneron scholars (a complete list can be found here: https://harkeraquila.com/45582/showcase/seniors-named-regeneron-scholars/), 3 of the students, seniors Ayush Alag, Natasha Maniar and Ruhi Sayana were named Regeneron 2019 Finalists on Jan. 23. Out of the 300 students who...
by Jessie Wang, Reporter

September 2, 2018

Filed under Editor's Pick, Features, Showcase, Winged Post
A low buzzing fills the air as Dr. Thomas Artiss approaches his beehive. Clad in traditional beekeeper wear — wide brimmed hat, mesh faceguard, white full-body suit and all — Dr. Artiss is the image of an accomplished apiarist. "I dabbled in entomology for my doctoral thesis, and I've been interested...