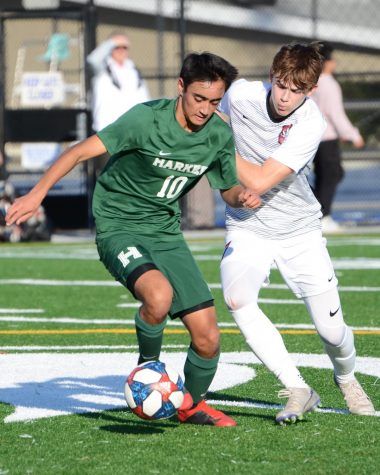 by Brian Chen, Kushal Shah, and Aditya Singhvi

January 29, 2020
The varsity boys soccer team tied undefeated Sacred Heart 3-3 last Wednesday at home, after having gone 8-2-1 in their overall season so far.  Ishaan Mantripragada (10) scored the first goal against multiple Sacred Heart defenders. However, Sacred Heart retaliated and rattled off two straight goals be...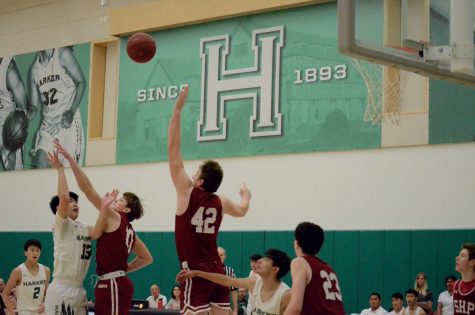 by Tessa Muhle, Reporter

January 14, 2020
The varsity boys basketball team lost 79-45 to the Sacred Heart Prep Gators at home last Thursday, bringing their overall record to 6-6 and their league record to 0-2. The game started quickly, with Sacred Heart quickly racking up 18 points to Harker's 6 by the end of the first quarter and the s...