by Eric Fang and Kathy Fang

May 5, 2019
Eight Near Mitra scholars were honored at a reception on Wednesday in the Nichols Auditorium. There, they presented their final research projects to their faculty mentors and audience. Each student gave a short speech about their writing process and also expressed gratitude for their mentor's guid...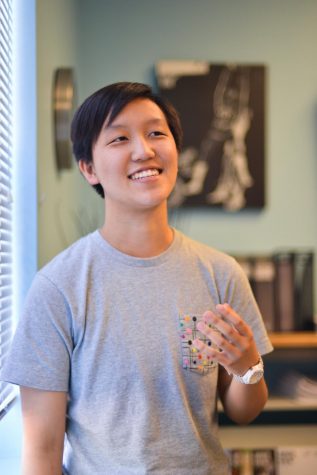 by Prameela Kottapalli, Editor-in-chief

October 1, 2018
Unlike Ryan, the question is unremarkable. But it's narrow in an attempt to capture his detail-oriented persona: "Why do you wear a watch?" While considering the question, he lounges on a modernist couch in Shah's John Near center, his elbow propped up against a faux-leather backrest. Novels,...