by Isha Moorjani and Irene Yuan

January 23, 2020
The Diversity Committee hosted the second Student Diversity Leadership Gathering at the upper school on January 20 from 8 a.m. from 4 p.m., and it was also Martin Luther King Jr. Day, a day on which people reflect on the civil rights activist's work during the Civil Rights Movement and his hopes f...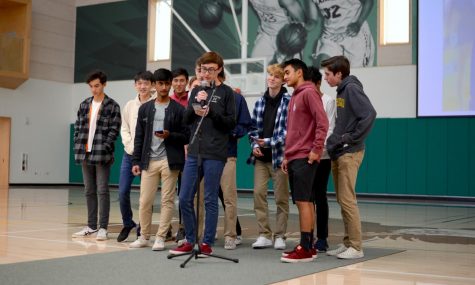 by Lucy Ge, Asst. News Editor

January 8, 2020
Avi Gulati (12) started off the meeting by welcoming everyone to 2020 and stating his new year resolutions.  Roma Gandhi (12) announced on behalf of the Student Events Committee that the deadline to sign up for Hoscars is Jan. 20. Applicants need to submit their Hoscars submission form and email ...