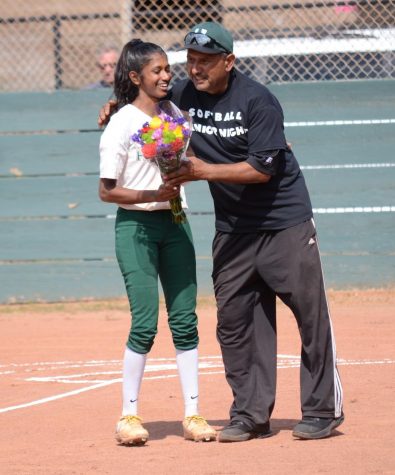 by Aditya Singhvi, Sports Editor

May 11, 2019
The softball team hosted their senior night on May 9, conducting a ceremony before a game against Notre Dame-San Jose. The Eagles won the game 23-22. The ceremony honored six seniors: Anika Rajamani, Cameron Zell, Lily Wancewicz, Mahi Gurram, Ria Gupta and Taylor Lam. Before the game, coach Raul Rios...
by Devanshi Mehta, TALON Editor-in-Chief

May 3, 2019
As the captain of the varsity girls soccer team and a softball enthusiast, it's no secret that Ria Gupta (12) thrives and grows in athletic settings. "I absolutely love soccer," Ria said. "Being captain this year, I've also learned so much about leadership. With softball, I learn something...