by Aditya Singhvi, Sports Editor

February 28, 2019

Filed under STEM, Winged Post
Using deep learning to improve therapy for arrhythmia. Finding a target treatment for a high-risk form of childhood cancer. Analyzing genomic data to help diagnose food allergies. These projects landed seniors Ruhi Sayana, Natasha Maniar and Ayush Alag, respectively, spots in the list of 40 Regeneron Sci...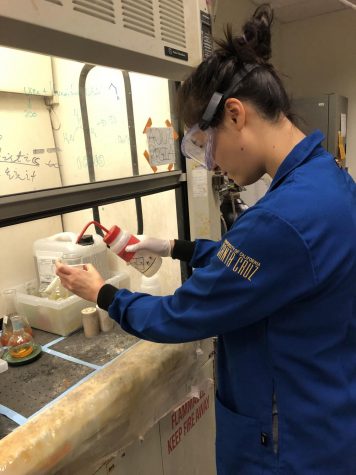 by Saloni Shah and Anjay Saklecha

September 3, 2018

Filed under STEM, Winged Post
Over the past summer, students participated in various research projects at locales ranging from local companies to startups to academic institutions such as Stanford University and University of California at Santa Cruz (UCSC). Students looking to participate in UC Santa Cruz's Summer Internship Program ...