by Anna Vazhaeparambil, Co-Sports Editor

June 18, 2019

Filed under Features, Online Exclusive
As our group of journalism students approached the faded brick townhouse, a middle-aged man with graying hair and a warm, smiling eyes greeted us. We were given plastic bags for our smaller belongings and placed our larger bags in the cloakroom. Upon entering the building, the worn maroon carpet compressed...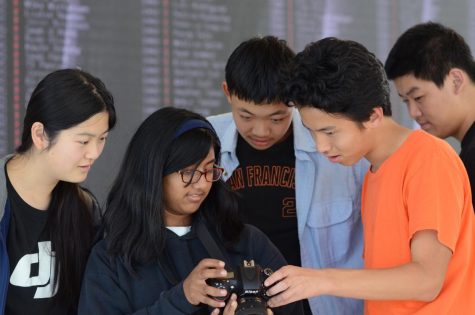 by Irina Malyugina, Photo Editor

December 3, 2018

Filed under Features, Online Exclusive
This year, the news side of the journalism program altered the way newcomers are taught photography skills, adding more hands-on exercises and a couple of days dedicated exclusively to Humans of Harker portrait practice. Peer behind the scenes in how student journalists train. ...