by Vishnu Kannan, Muthu Panchanatham, and Saurav Tewari

May 20, 2020
Many professional sports leagues across the United States have suspended their seasons indefinitely in light of COVID-19's continued spread, and in this dormant time for the world of sports, fans are growing more eager than ever to see their favorite leagues resume play. "I can't wait for [sports] to come back ...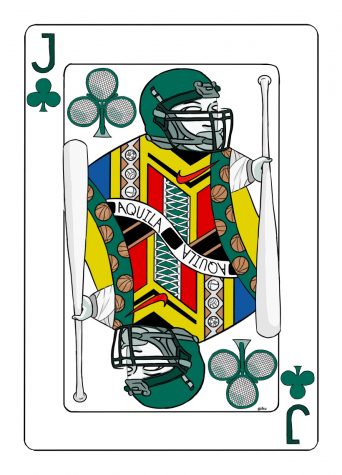 by Kushal Shah, Vishnu Kannan, and Muthu Panchanatham

April 21, 2019
From Harker Aquila, Jock Of All Trades is a sports podcast hosted by Kushal Shah (10), Muthu Panchanatham (9) and Vishnu Kannan (9). This edition features an exclusive interview with lacrosse coach and kayak polo player Mr. Andrew Irvine and delves into topics like the fan who harassed Russell Wes...