by Eric Fang, Winged Post Editor-in-Chief

August 26, 2019
Outside the Hilton San Francisco Union Square Hotel on Friday, supporters of presidential candidate Tom Steyer cheered and waved blue "Tom 2020" posters. Dispersed throughout the lobby, people of all ages wearing "Kamala Harris for the People" shirts handed out flyers. An older man in an Amer...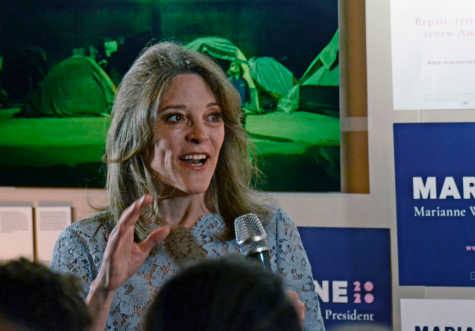 by Eric Fang, News Editor

August 16, 2019
Over 300 people gathered for a town hall meeting in the restaurant and community space Manny's in San Francisco on Thursday night. Some of the people fanned themselves with navy and pink "Marianne 2020" posters. Some had brought copies of Marianne Williamson's books. Others wore bright pink hats...