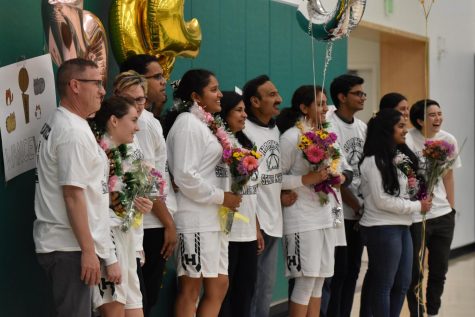 by Muthu Panchanatham, Reporter

January 30, 2019

Filed under Facebook Briefs, Girls Basketball, Online Exclusive, Sports, Winter Sports
The varsity girls basketball team edged out a 44-40 win against the Mercy Burlingame Crusaders as they celebrated their senior night on Tuesday evening. The senior night consisted of a ceremony recognizing the seniors as well as the game itself. Posters were made beforehand by the seniors' fri...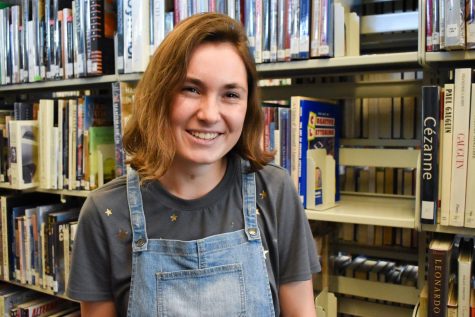 by Saloni Shah, Asst. Humans of Harker editor

December 7, 2018

Filed under Class of 2019, Humans of Harker, Online Exclusive
Eagerly pulling out her phone, Lily Wancewicz (12) giggles as she beams at a picture of her senior portrait with her petite fluffy Calico kitten, Poppy. Walking through the library, her shoulders relaxing, Lily feels at home amongst the rows of books in the library shelves. As Lily charms those around...