by Catherine Feng, Asst. Copy Editor

March 23, 2020
Walking through the lobby of the Tech Interactive, previously known as the Tech Museum, Joshua Zhou (12) points at an exhibit below, explaining his job there as a volunteer. As he travels further down the lobby, he animatedly gestures toward an exhibit on the floor above. Reaching the entrance to the di...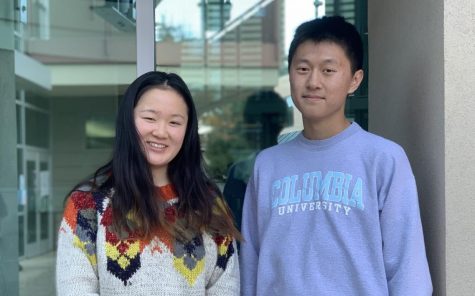 by Varsha Rammohan and Arushi Saxena

January 8, 2020
Seniors Cynthia Chen and Joshua Zhou were selected as top scholars in the Regeneron Science Talent Search (STS) from a pool of 1,993 applicants from 659 schools in 49 states. The 300 scholars chosen and their respective schools will be awarded 2,000 dollars each.   Cynthia's research focused on using comput...