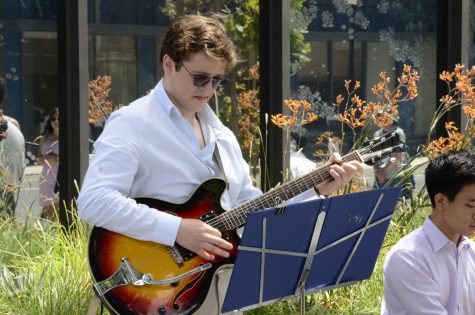 by Nicole Tian and Eric Fang

August 28, 2019
Trills of assorted jazz music float through the pavement in front of the Glass House as six musicians tap their feet along to the rhythm. Before their performance at the San Jose Jazz Festival, the Jazz Factor, a band made up of several students from the Bay Area, started a little over two years ago as ...
by Kathy Fang, Managing Editor

October 18, 2018
Members of the Harker community were invited to attend the first performance in this year's Harker Concert Series, which was hosted at 8 p.m. tonight in the Patil Theater and featured jazz pianist Taylor Eigsti and jazz saxophonist Dayna Stephens. Eigsti, who is childhood friends with upper...