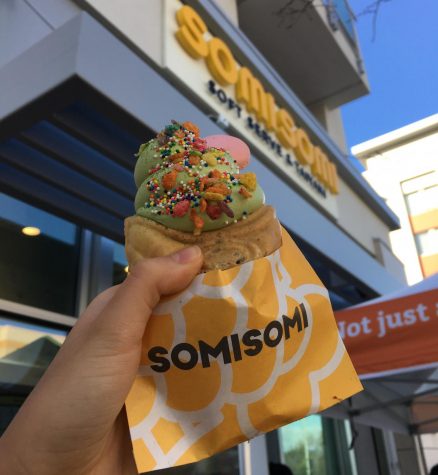 April 15, 2019
Nestled in the far corner of Cupertino Main Street Plaza, SomiSomi is a small, simple nook in a row of tall beige buildings that sells a mouthwatering treat known as taiyaki, an originally Japanese fish shaped waffle with a red bean filling. Welcoming mellow yellow letters sit far above the entrance...
by Arya Maheshwari, STEM Editor

October 25, 2018
When it comes to the most popular bustling streets infused with eateries and stores in the Bay Area, Palo Alto downtown's University Ave is undoubtedly perched at the top of the list. There's always a uniquely continuous flow of people in University Ave, from the morning shuffle of office goers to...