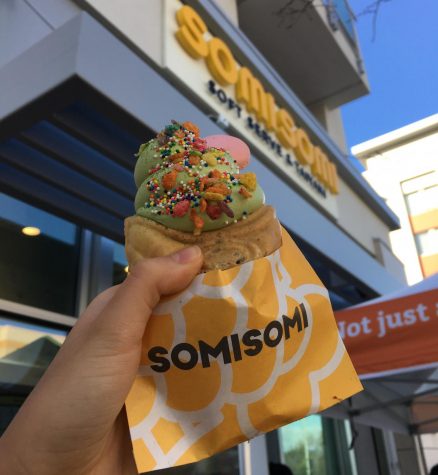 April 15, 2019
Nestled in the far corner of Cupertino Main Street Plaza, SomiSomi is a small, simple nook in a row of tall beige buildings that sells a mouthwatering treat known as taiyaki, an originally Japanese fish shaped waffle with a red bean filling. Welcoming mellow yellow letters sit far above the entrance...
by Ryan Guan and Kathy Fang

October 21, 2018
Students could purchase ice cream from the Twisted Chill ice cream truck, which parked between Main and Manzanita today from 2:30 to 4 p.m. The truck offered different flavor and cone options, including mint chocolate chip, lemon raspberry sorbet and chocolate as well as cups, waffle cones and floats....