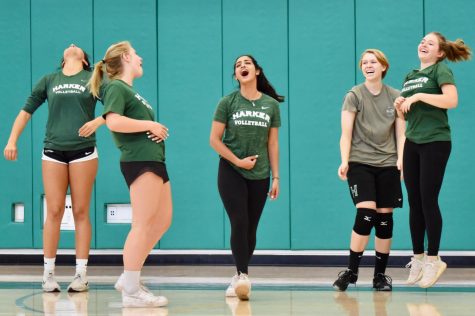 by Emily Tan, Assistant Features Editor

November 28, 2019
During lunch on Nov. 21, Harker DECA and Harker spirit jointly hosted the "Hustle for Muscle" volleyball tournament fundraiser for the Muscular Dystrophy Association (MDA) in the Athletic Center. Students and faculty dressed in green in support of the MDA as four teams, each representing a class, face...
by Anna Vazhaeparambil, Reporter

February 22, 2019
Roars echo from the bleachers as the varsity girls soccer team scores yet another goal during their Kicks Against Cancer game. Smiles adorn the faces of students, parents and faculty alike as lavender balloons wave from the stands, serving as a reminder of what the teams are playing for. Kicks Again...