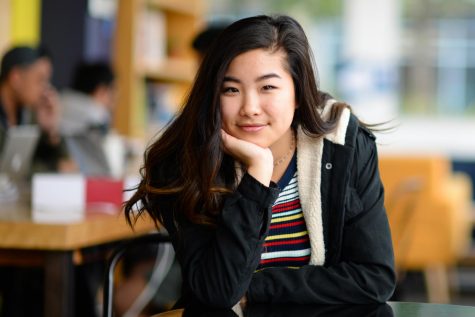 by Heidi Zhang, TALON Editor-In-Chief

May 28, 2019

Filed under Class of 2019, Humans of Harker, Online Exclusive
Under the Shah staircase, Elizabeth Yang ('19) slowly and meticulously places sticky note after sticky note on the white walls underneath the Shah staircase. As the hours tick by, perfectly aligned columns of green, blue, purple and pink squares decorate the once-blank interior, creating an artistic...
by Ryan Guan, Executive News Editor

December 14, 2018

Filed under News, Online Exclusive
Grace Hajjar (11) and Adhya Hoskote (11) began the last meeting of 2018 with the Eagle Update. A meeting for students interested in boys tennis was held today at 1 p.m. in the team room, while students who want to play football next year should attend a meeting in the team room tomorrow at 3:15 p.m. The...