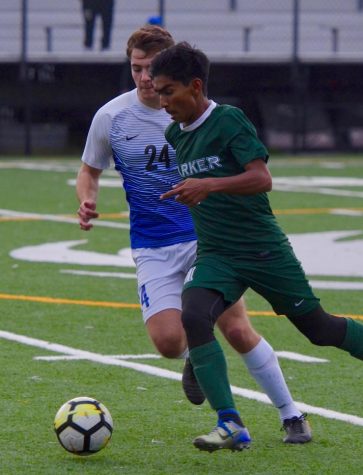 by Varsha Rammohan, Copy editor

January 15, 2019
The varsity boys soccer team soundly defeated Woodside Priory School 3-1 in a league home game accompanied by intermittent rain on Friday afternoon. The first half began with an early goal by midfielder Andrew Cheplyansky (11). After strong defense from both teams as well as multiple attempts to a...

by Michael Eng and Kushal Shah

August 31, 2018
For the past decade, the vast majority of school events, from Homecoming to spirit rallies to fire drills,  have taken place on Davis Field. However, this very well-used field was beginning to near its end: its turf was beginning to wear down and become unattached to the ground, finding its way int...