by Kathy Fang and Irene Yuan

October 22, 2019
Upper school students engaged in a variety of LIFE and Eagle Buddies activities yesterday, kicking off this year's LIFE and Eagle Buddies program. Freshmen participated in a course planning activity with Academic Dean Kelly Horan, sophomores and seniors spent quality time with their Eagle Buddies and...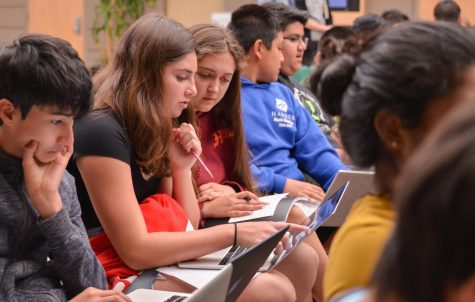 by Helen Yang, Columnist

October 15, 2018
Seniors and sophomores met with their Eagle Buddies for the first time this school year, while juniors and freshmen attended their respective LIFE meetings last Friday during lunch. After seniors and sophomores received and sent handwritten letters to their Eagle Buddies the previous week, they donned...