by Alysa Suleiman, Sports Reporter

May 9, 2020
Fluffy, airy and with a slight jiggle.  Soufflé pancakes originate from Japan, where videos of these wobbly stacked mounds, covered in toppings such as whipped cream and fresh fruits, quickly attracted the attention of people all over the world. #Soufflepancake has over 90,000 posts on Instagram...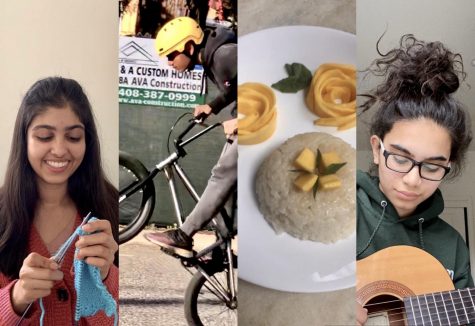 by Sabrina Zhu, Reporter

April 17, 2020
As she gently presses on the strings with one hand, Arissa Huda (9) strums her acoustic Hohner guitar with the other, playing a version of Selena Gomez and Kygo's "It Ain't Me." She smiles and nods her head to the music, which has quickly become her new hobby and form of escape during this peri...