by Anna Vazhaeparambil and Muthu Panchanatham

August 30, 2019
Whether they are traveling all over the world or are at home studying for the August SATs, Harker students do a variety of different activities over the duration of summer vacation. For sixteen high schoolers in particular, their break was spent at the Summer Internship Program (SIP), an eight-week lo...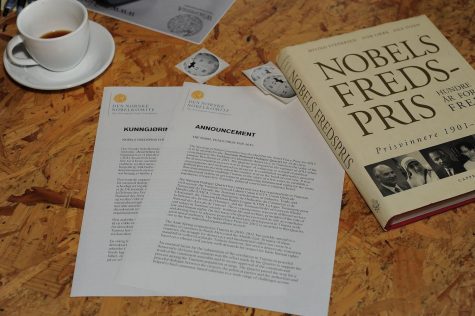 by Jessie Wang and Daniel Wu

October 22, 2018
The Nobel Foundation announced the 2018 Nobel Laureates for Physiology or Medicine, Physics, Chemistry, Peace and Economic Sciences during the week of Oct. 1.  The Nobel Prize in Literature was postponed until 2019. Each year, the Nobel Foundation, established in 1900 by Alfred Nobel, grants a No...