by Alysa Suleiman and Varsha Rammohan

October 9, 2019
Women adorned in jewelry and draped in yards of colorful silk around the waist and shoulder, known as the traditional saree, vividly complement an assortment of brightly colored Indian sweets and snacks lining the table. Sticky little hands demolish the tower of sweet morsels, which range from ladoo,...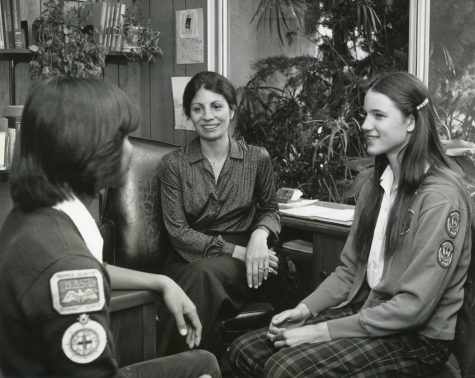 by Prameela Kottapalli, Nicole Chen, Kathy Fang, Eric Fang, and Gloria Zhang

October 22, 2018
Diana Nichols, former chair of the board of trustees and school leader, died on Sept. 2 in her home in Carmel due to pancreatic cancer. Family members, faculty, staff and students attended a memorial service on Oct. 6 to commemorate Nichols. Winged Post spoke to upper school staff and faculty members...