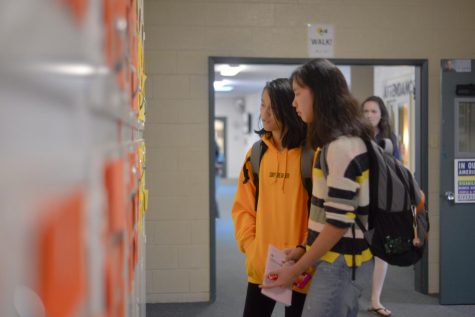 by Kathy Fang, Editor-in-Chief

September 12, 2019
Halfway through period 5 on Wednesday morning, the deep, solemn sound of a bell broke the normal routine of class. A moment of silence followed, heavy with remembrance, before teachers and students resumed their class activities. On Sept. 11, the upper school observed a series of memorial services...
by Kathy Fang, Editor-in-Chief

September 4, 2019
The second school meeting of the year kicked off yesterday with an announcement from National Honors Society (NHS) by NHS president Jai Bahri (12). NHS is now taking new applicants and will send an application form later in the week for sophomores, juniors and seniors who are interested. Students involved...