by Eric Fang, Winged Post Editor-in-Chief

August 26, 2019
Outside the Hilton San Francisco Union Square Hotel on Friday, supporters of presidential candidate Tom Steyer cheered and waved blue "Tom 2020" posters. Dispersed throughout the lobby, people of all ages wearing "Kamala Harris for the People" shirts handed out flyers. An older man in an Amer...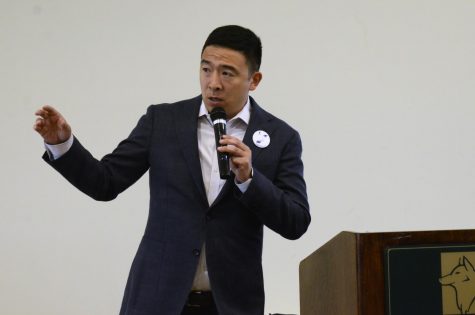 by Eric Fang, Editor-in-Chief

August 22, 2019
"How many of you work in technology?" Democratic presidential candidate Andrew Yang asked the over 150 people having lunch at circular tables around him.  About half the people in the room raised their hands.  "So you know what's on the horizon," Yang said. "If you work in technology,...