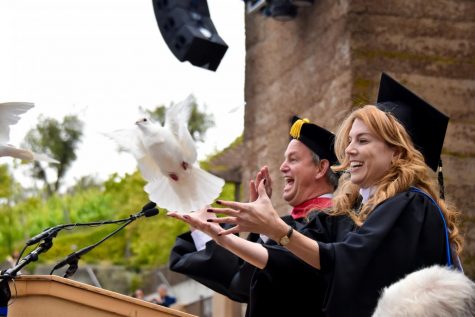 by Zachary Hoffman, TALON Reporter

January 20, 2019
A lot happened in 2018 at the Harker Upper School. Harker welcomed its 125 anniversary in 2018. With that came the opening of the Rothschild Performing Arts Center. The Student Directed Showcase, with its senior directors Haley Keller ('18), Sameep Mangat ('18), Anika Banga ('18) and Jessica Skinner ('18), and the annual Dance Production, with its theme "Viva La...
by Sara Yen, Gloria Zhang, and Anna Vazhaeparambil

October 21, 2018
Harker students, faculty, alumni and parents attended the various events and festivities that were organized during Harker's 125th Weekend on Oct. 6 to 7 and the week before. All four grade levels in the high school participated in the homecoming rally on Oct. 5 to compete for spirit points on Davis...