Apex: Competition as Collaboration
Edis Mesic serves up success on the volleyball court
Picture game point, 24-22 in the second set. Edis Mesic (11) readies himself for the opponent's serve, feeling no shakiness, no nerves, just a quiet calm. Despite entering the match as underdogs, he knows the win is within reach. The opposing team contacts the ball with a crack, sending it hurtling out of bounds. Before the referee can blow the final whistle, his teammates storm the court, tears of joy filling their eyes. They are now national volleyball champions.
"It felt so surreal," Edis said. "We really had nothing to lose, and we just wanted to prove ourselves. I don't think there was a lot of stress in that final moment — we knew what was going to happen. We knew we were going to win, and we were all really confident in each other. Whether that serve went in or not, we knew we were going to win that point."
Winning the 2022 Amateur Athletic Union (AAU) Boys' Volleyball National Championships marked one of the highlights of Edis' volleyball career, the culmination of a six year journey with the sport. While his first love was basketball, his parents encouraged him to try volleyball in sixth grade, given both his father's history with the sport and Edis' six-foot-six frame. After attending a clinic with local club Bay to Bay Volleyball, where he met his future coaches, he knew the sport was a perfect match for him. 
"I was like, 'this is the sport for me; this is so much fun, [this] community,'" Edis said. "Without even knowing anyone there, I just felt a sense of brotherhood. I knew that was the club I wanted to play for [and] the sport I wanted to pursue."
Despite his success, Edis' journey with the sport has been far from smooth, filled with late night practices, draining travel days and a second place in the National Championships just the year before his victory. Although the loss was discouraging, it motivated Edis and his team to work harder to achieve their goals.
"After losing, it gave us a lot more willpower, because we knew now where we [could] get to," Edis said. "We felt that we could have won that game. We were so close. That feeling of [lost] opportunity gave us so much more energy [and] team synergy. [It] united us because we knew where we wanted to be. We knew we could get there." 
His dedication has paid off in dividends, having not only notched numerous victories but also received several invitations to the National Team Development Program (NTDP), an elite training camp for top athletes across the country. Known for its intense, condensed training regimen and top-tier staff, which largely consists of college coaches and national team affiliates, the program greatly advanced Edis' level of play and deepened his view of the game. 
"The atmosphere is so intense," Edis said. "There's a really strong rivalry. [I realized that] even though maybe we have been rivals in the past, they've always been making me better as a player. I don't think I realized until that moment that I was there with them. [I'm] grateful to have the opportunity to play not only alongside them but against them, because being able to go against so many really talented guys makes me better overall."
Edis brings his experience and skill to Harker's varsity boys volleyball team as well, which he joined his freshman year. His contributions to the team as a middle hitter in his first season helped propel the Eagles to a Division 3 Central Coast Section (CCS) title. His impact continues to resonate in recent years, as two years later the team won the 2023 Division 2 CCS title with Edis earning a first team all-league selection and Co-Junior of the year league award.
Teammate Adrian Liu (11) praises Edis' leadership and uplifting attitude, noting the positivity and energy that Edis brings onto the court to empower the team through difficult moments during games.
"He's always smiling," said Adrian. "If we just lost a point, okay. That's one point. We'll move on and get the next point. That's the resilience that we get from Edis on the court, both vocally and physically, from what he's saying and from his body language. I think that resilience really helps tie together the team. Because if we're all down and in our own heads, nothing's ever going to happen. But Edis will provide a 'Hey, let's reset. Let's move on to the next point. We got this' [mindset]."
"
I had never really thought about, until going to NTDP and forming relationships with these people who I'd always viewed as rivals before, reframing competition in a more positive light
— Edis Mesic (11)
Edis' focus on teamwork matured after his experiences in NTDP, shifting his mentality from one of constant competition to viewing each match as an opportunity to grow as a group. While at times opponents can seem like nothing more than an obstacle on the path to victory, Edis has developed a new understanding of the value of the challenge. 
"I had never really thought about, until going to NTDP and forming relationships with these people who I'd always viewed as rivals before, reframing competition in a more positive light," Edis said. "Now, whenever I go up against them as opponents, it's all good vibes. We know that we're getting each other better. It's just competition as a form of collaboration." 
Aiming to eventually play in college, Edis hopes to continue giving back to the teammates and coaches that have tirelessly supported him. The same sense of community that first drew him into volleyball remains what he hopes to impart to the sport. 
"I'm excited to [keep] growing closer to my teammates, and using that to build more team chemistry, have more success in game and just keep maintaining this culture," Edis said. "This volleyball culture of respect and brotherhood, and also just love and care for one another — [looking out for] each other, [being] there for one another."
Additional reporting by Kevin Zhang.
About the Contributors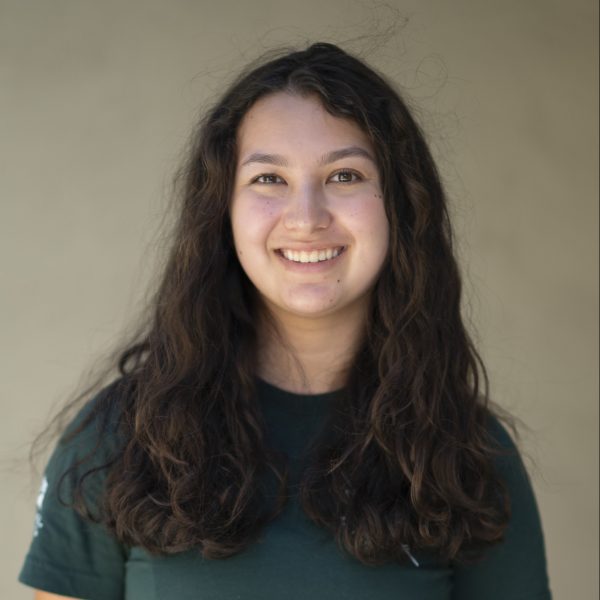 Katerina Matta, Co-Sports Editor
Katerina Matta (11) is the co-sports editor for Harker Aquila and the Winged Post, and this is her third year on staff. This year, Katerina aims to expand...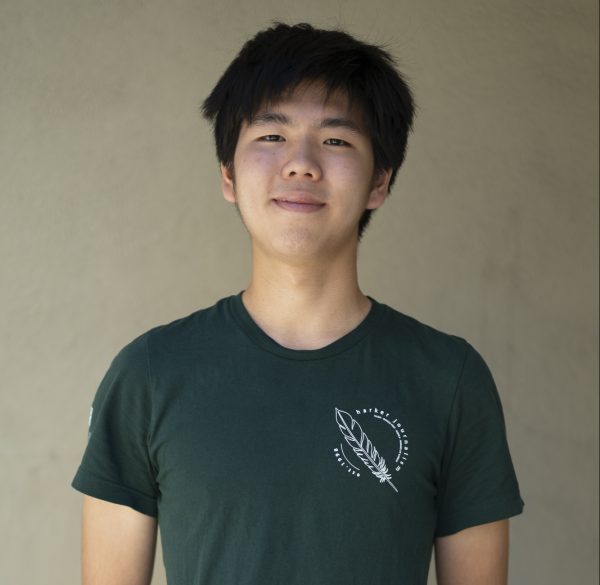 Kevin Zhang, Aquila Co-Managing Editor
Kevin Zhang (12) is a co-managing editor for Harker Aquila, and this is his third year on staff. This year, Kevin hopes to expand the scope of sports content...