Humans of Harker: A philanthropic pawprint
Arin Jain displays dogged determination in his business and service endeavors
Heart beating, nerves racing. It's the last pitch of the INCubatoredu National Pitch Competition in Chicago. Four teams have already pitched their apps and other technology platforms. The last group? Straight from Silicon Valley, but they don't pitch what you expect: no AI, no app design. Instead, dog toys, marketed under the name "TuffToy." That, is Arin Jain's (12) company.
"Maybe it was our pitch, maybe it was the energy, the jokes, the puns that we incorporated, but you could really feel that people got revived through our pitch," Arin said. "They were tired, they just listened to four pitches, so you would expect them to be burned out. In reality, they were laughing, they were excited and they were having fun listening to what we were saying, which felt really good."
Arin remembers the moment he and his co-founders walked off stage, beaming after a successful pitch. After a few moments, the winners were announced, and TuffToy walked home with a giant $20,000 check, as well as a feeling of accomplishment and validation.
"When we were up there, it was really daunting, [but] we went up and we pitched it really well," Arin said. "The reason it felt really good too was because of that doubt. When you already have people doubting you because of what product you have or what type of business you're in and then you prove that wrong, that's what [feels] good."
Arin's win in the pitching competition injected a fresh sense of excitement into his vision for TuffToy's future. He hopes to continue growing the business and putting time into its development through second semester of senior year and the summer before college.
"It's really worth it because of the feeling when you get a big accomplishment," Arin said. "Whether that's in the form of funding, like that $20,000 we won, or whether it's just when you see today, 10 people ordered TuffToy toys, that's the feeling that keeps us motivated and keeps us wanting more. That's what makes it worth it, that feeling of accomplishment — whether it's big or small, it just feels good, because it's yours."
Upper school business and entrepreneurship teacher Michael Achaetel, who taught Arin in multiple classes, most recently in the Incubator course, remarked on how Arin's confidence has developed throughout the process of growing TuffToy. 
"Through the process of receiving a lot of validation, whether that's from actual customers, from marketing, from manufacturing or from winning pitch presentations, he's just realized that his work is solid, that his ideas are solid," Achaetel said. "What's stuck with me the most is just seeing his own confidence in himself. It's been incremental growth, just seeing him come out of his shell and trusting himself a lot more."
TuffToy co-founder Rohan Gorti (12), who has known Arin since kindergarten, respects his work ethic and drive to constantly improve his projects, putting full effort into each one.
"Arin's very competitive," Rohan said. "He's a very good competitor. Whatever he does, he's always trying to succeed, and I think that's a trade that's going to serve very well in life. He doesn't take a loss, he's always going for the win, and it's a trait I admire."
Close friend Pelin Unsal (12), who has also worked closely with Arin on an extracurricular project, admires how he is always open to talking with friends and often gives his perspective to others when they seek help.
"He is a very upfront, logical, analytical person," Pelin said. "I'll go to him for a second opinion for everything, and he always tells me whatever opinion he has on it. Sometimes I don't want it, but I'm grateful for it nonetheless. We go to each other, because our perspectives help each other with whatever we need to hear at that time."
With Pelin and another friend, Arin created another passion project: the nonprofit Allies Against Abuse. Through Allies Against Abuse, Arin and his friends raise money and donate to several educational and healthcare causes around the world.
"We realized that one of the root causes of domestic violence is a lack of education, especially for girls in rural parts of the world," Arin said. "So we donated laptops and tablets to all-girls schools in India to give them more access to education, more access to technology, and hopefully close that gap a little bit and do our part."
Recently, Arin and his co-founders traveled to Budaka, Uganda, where they pitched in to found the town's first hospital. As part of the hospital's construction, two completely new wings were added, one dedicated to children and the other to women.
"[The hospital workers] said this really helps because they have so many more beds, and we doubled their capacity there," Arin said. "Before, if they needed to operate and they were full, they'd have to take a patient on a motorcycle to another hospital, and sometimes the patient would die on the motorcycle because of time. They wouldn't make it. So this hopefully alleviates that pressure and at least helps a few more people make it."
Whether through durable dog toys or service-based nonprofits, Arin aspires to continue improving the lives of anyone who finds themselves stumbling across his creations. Along his journey, he realized how much opportunity the world holds, and how he can improve it, one venture at a time.
"You're surrounded by so much materialism, so much access to health care, and then you go to Uganda, there's really nothing," Arin said. "When we first drove there, we saw all these kids, and they would go to the well, fill the gasoline canisters with water, and bring it back into the town. They do that every day, multiple times, because they don't have running water. All of these things gave me a reality check about how privileged we are, how much better our lives are and how we have to do our part in at least helping where we can."
About the Contributors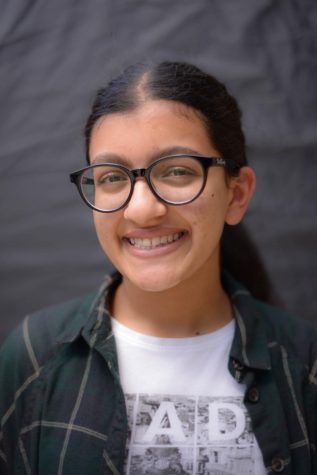 Sidak Sanghari, Humans of Harker Profiler
Sidak Sanghari (10) is a Humans of Harker profiler for Harker Aquila and the Winged Post, and this is her second year on staff. Sid's goals this year are...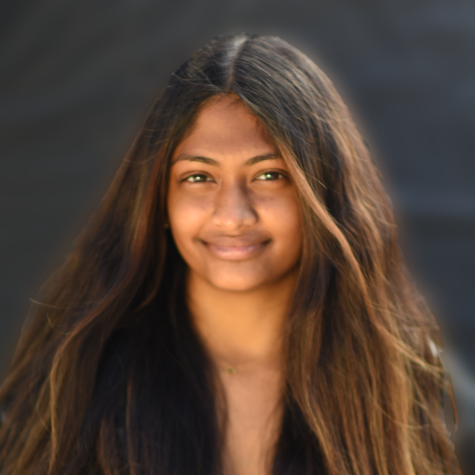 Smrithi Sambamurthy, TALON Sports Editor
Smrithi Sambamurthy (12) is the sports editor of the TALON Yearbook, and this is her fourth year on staff. Smrithi aims to create fascinating graphics...