Humans of Harker: Heart for service
Vasudha Subramanian connects with people through tutoring and photography
Whether it be striking up a conversation with people on the street, helping peers in the classroom or even simply bringing her friends their lunch, Vasudha Subramanian (12) always has her eyes open for anybody that might be in need of help. Helping others has become a daily habit of hers, one that she's committed to maintaining. Seeing faces light up with a smile afterward gives her the satisfaction that she has contributed to the world.
To further her goal of helping others, Vasudha tutors socioeconomically disadvantaged students with Connecting Futures Now, a nonprofit she joined in ninth grade and currently serves as co-president of. As she became more involved with the organization, she started forming strong bonds with the kids whom she tutored. 
"Through tutoring, I'm able to connect with these children that I wouldn't have been able to connect with before," Vasudha said. "I teach them STEM subjects, but it's also really meaningful getting to know them and allowing them to count on you. We meet weekly so I'm able to learn a lot about them and how their lives are going."
Vasudha finds tutoring especially rewarding, knowing that her guidance and instruction can empower her students to excel in the classroom. As a firm believer in the transformative power of education, she takes pride in the impact her efforts can have on her students' long-term success.
"It's a good feeling when [the kids] come back the next week, and they're like, 'What you taught me really helped and I wasn't struggling as much,'" Vasudha said. "That makes me feel good — I actually helped them, and I made them feel good about themselves as a student.'"
Last year, Vasudha launched a seasonal "care package" program to provide her students with extra support beyond their academics. She hand-delivered packages to the students during the winter and spring seasons, gifting them personalized puzzles, school supplies and snacks.
"Some of the kids are just 7 or 8, and they're so happy to receive the gift," Vasudha said. "I knew I would help, but I didn't expect that reaction, so that was really heartwarming to see the gratitude they had."
Through her work with tutoring, Vasudha recognizes that even the smallest effort can make a difference for the disadvantaged children she was working with.
"You may think that something you'll do won't have an impact, but you won't really know that unless you've tried to do it," Vasudha said. "More often than not, it will have an impact and it'll either help someone else or it may even help you too."
Upper school mathematics teacher Bradley Stoll, who taught Vasudha in her junior and senior years, commended her altruistic spirit, noting the time that she took to not only learn on her own but also assist her peers in their learning journeys. 
"Last year, Vasudha was able to bond with students, help them out and work with them in a good way," Stoll said. "She had fun and yet she was still pretty serious. She wants to learn, is curious and has good ideas."
Outside of the classroom, Vasudha found another avenue to connect with others: photography. Through the art form, she not only captures moments in time but also initiates conversations with the individuals she photographs. 
To explore her interest in photography, Vasudha pursued several courses at school, including Photography, Advanced Photography and AP 2D Art & Design.
"Initially, I didn't really know much about it," Vasudha said. "It was an experimental thing, but that's what drew me to it: the fact that I could experiment a lot with it. It was a creative outlet for me."
Vasudha acknowledges that when she first approaches individuals for photographs, they are essentially strangers to her. However, through the process of capturing images, she has been able to form profound connections with her subjects.
"I like photographing people a lot because of the connection you can form with them, especially if you have a conversation with them," Vasudha said. "While you're taking photos of them, you're able to get to know them a lot more. After taking the photograph, that acts as a bond between two people."
This past summer, Vasudha participated in a six-week long photography program at the Rhode Island School of Design (RISD), honing her technical skills and taking her artistry to new heights.
"I was out on a downtown street photographing, and this homeless man told me he had actually attended the same program 40 years ago when he was a teenager," Vasudha said. "I thought that was really cool, because just by looking at him I would have never assumed that. But after he told me that, we were able to have a conversation, and he was able to give me a lot of advice."
As Vasudha began engaging with people through different mediums, she grew progressively more confident and fostered meaningful new relationships. Her blossoming self-confidence allowed her to take on new challenges, both in her photography and inside the classroom. Twin sister Lavanya Subramanian (12) admires Vasudha for her time management and organization skills as she avidly pursues her various passions. 
"She's really good at maintaining a balance in her life for all aspects, whether that be in academics, extracurriculars or her social life," Lavanya said. "She knows how to have a certain amount of fun and keep herself motivated to do her work. That's something I really look up to."
Close friend Eileen Ma (12), who has known Vasudha since fifth grade, values her warm-hearted character. Throughout the years, Eileen has come to realize that she can always rely on Vasudha as a dependable friend.  
"Vasudha is super kind and supportive," Eileen said. "She's someone I can go to whenever I need someone to talk to, cheer me up or just to share anything about my life. I know she's always going to be there for me."
For Vasudha, helping those around her has become a deeply ingrained instinct, and she strives to hold herself accountable for this goal in all aspects of her life. While her efforts to make a difference may seem modest at first, they consistently pay off in the end, bringing the people around her a little extra joy.
"I love to help people," Vasudha said. "Seeing people smile or say thank you after you've helped them makes you feel like you've done something right. Even if it's just lightening the mood in a tense situation, helping others is something I really enjoy doing."
About the Contributors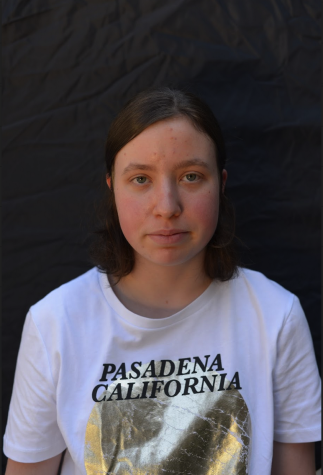 Emma Milner, Assistant Sports Editor
Emma Milner (10) is an assistant sports editor for Harker Aquila and the Winged Post, and this is her second year on staff. This year, Emma wishes to write...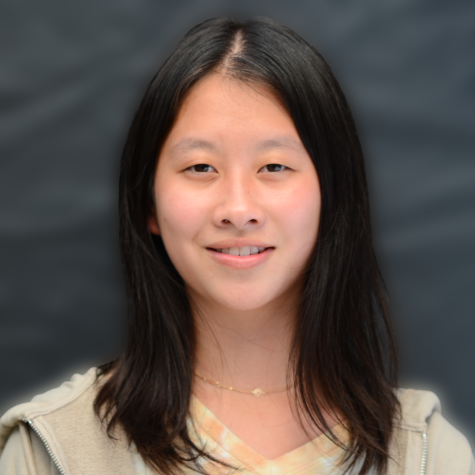 Sally Zhu, Aquila Co-Editor-in-Chief
Sally Zhu (12) is the co-editor-in-chief of Harker Aquila, and this is her fourth year on staff. This year, Sally wishes to interview more people around...