New crosswalks installed in parking lots promote student safety
Harker administration installed new crosswalks in the front loading zone parking lot leading onto the campus and one from the far student parking slots to Davis Field during the last week of October to provide a safe place for students to cross.
The crosswalk initiative began when Head of Upper School Paul Barsky noticed an issue of visibility between the drivers and students walking from multiple locations towards the campus from parking spots during morning drop-off. He also received a note that served as a wake up call for him and brought his attention to the issue.
"​​I had a parent who reached out to me a few weeks after I started seeing this," Barsky said.  "She was pretty shook up because she felt like she had almost gotten very close to touching a student with the car, so I said, 'Okay, well, we've got to step up.'"
To address the concerns, Barsky met with the Associated Student Body (ASB) representatives and the Head of Facilities Mike Bassoni to discuss placement of the crosswalks. The crosswalks, painted a bright shade of yellow, now create a visible walkway for anyone wanting to cross the road.
Barsky first notified students of the new crosswalks during the school meeting on Oct. 28. He encouraged students to use them to stay safe and for student drivers to pay attention to new safety features and developments.
Ally Lee (12), who drives to school each morning, thinks of the crosswalks as a way to keep drivers aware of their surroundings and to watch out for students in the parking lot.
"I think it does make drivers a little more conscious of people," Ally said. "It makes people not just walk out of nowhere because sometimes I'm just scared that a person will just appear and I'll run them over, but with the crosswalks it makes it a little easier."
Student driver Leisha Devisetti (12) commented that the crosswalks designate a specific area to let students know where it would be safe to walk.
"When the [students] see the security guards and see the security guard ushering them to use the crosswalks, then they will [use the crosswalks]," Leisha said. "Sometimes, I guess there are not that many [crosswalks] that are in close proximity to the cars, so there are kids who don't use the crosswalk, but most of them do."
Leisha found that the crosswalks in particular help security guards with keeping students safe as they know where to stop cars to let students through. In addition, she remarked on the surprising benefits of the crosswalks.
"I drive pretty late at night too," Leisha said. "It's hard to watch out for people at all instances during the drive through, but at the crosswalk I can pay extra attention because I know people are going to use those."
Additionally, according to Barsky, the upper school will introduce new temporary speed bumps in the near future to ensure cars slow down near the crosswalks and around corners. Barsky expressed his hope for students to use the crosswalks and invites anyone to bring his attention to other school wide safety issues.
"We care about your health as much as you do, so please cross at the crosswalks," Barsky said. "If you think there is anything that the school can do to make sure that you are safe around the parking lot or anywhere else, please let me know. My door is open, and it comes with a cookie as well."
About the Contributors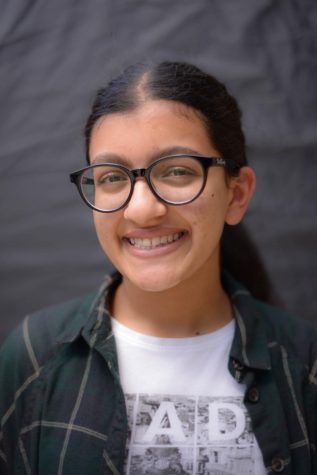 Sidak Sanghari, Humans of Harker Profiler
Sidak Sanghari (10) is a Humans of Harker profiler for Harker Aquila and the Winged Post, and this is her second year on staff. Sid's goals this year are...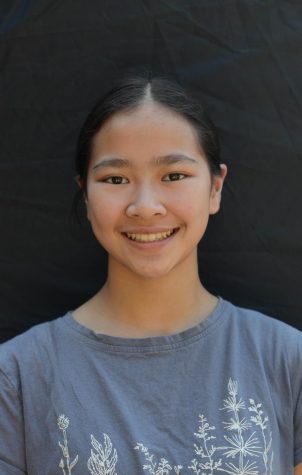 Isabella Lo, Assistant Opinions Editor
Isabella Lo (10) is an assistant opinions editor for Harker Aquila and the Winged Post, and this is her second year on staff. This year, Isabella hopes...