Choir groups bring audiences around the world in 'Music from the Eastern Hemisphere'
Harker's Bel Canto, Camerata and Cantilena along with debuting groups, Dolce Voce and Rhapsody performed in the show 'Music from the Eastern Hemisphere' on Nov. 10 in the Patil Theater.
The concert featured music from many different countries to bring audiences around the world and introduce music from various cultures. Camerata, a vocal ensemble featuring soprano, alto, tenor and bass, opened the concert with a French song, "Come, Join in Singing" to bring the audiences into the show.
Debuting in the show, the new choir ensemble Rhapsody followed with a performance of "The Wellerman," a trending TikTok song originating from New Zealand, followed with well-known traditional Irish song "Danny Boy." "The Wellerman" featured solos by Krish Arora (9), Varun Bhupathi (10), Lucy Anderson (11), Sukrit Kalsi (12), Luke Zeng (11), Taylor Summers (9), Aditya Ramanathan (9) and Arjun Gurjar (11) and tells a tale about sailors aboard the boats of the Weller Brothers' shipping company pursuing a whale.
"[Rhapsody] is a tenor bass choir. With any new thing, you want to make a good first impression," Varun said. "This semester for choir was a trial run for [Rhapsody] and it was deciding where to take the choir groups from here on out. I had to perform with some of these guys before and I'm friends with most of them. As a group, we all got along super naturally."
Next, Bel Canto, the foundation vocal ensemble, performed "Da Pacem Domine" and "Ah, Poor Bird" accompanied by Ipsita Mandal (11) on the piano. "Da Pacem Domine" is a French song that translates to "Give us peace, O Lord, in our days" and is a staple of Christian worship.
Dolce Voce, a soprano and alto group, performed a Malay song "JAM! Jom-Ayuh-Mari!" The words "jom," "ayuh" and "mari" translate roughly to "Come, let's go!" and the song features a catchy melody, aiming to represent a conversation between musicians.
"My favorite part was that [Dolce Voce] has variety," Camerata member Saanvi Bhargava (10) said., "In Camerata, we could bond as a smaller group, but then in Dolce Voce, we could do different kinds of music because of the different voices we had from both Bel Canto and Camerata."
After, Festival Chorus, a combined group of members from Bel Canto and Camerata, sang "TaReKiTa" from India, a fusion of both Indian Classical and western music and a piece where singers emulate the various sounds of Indian instruments.
Cantilena, the all-female choir, rounded off the show with five separate songs. They first performed a Persian song "We Have Come," which was followed by "Barso Re," an Indian song with Bollywood movements choreographed by upper school computer science teacher Anu Datar. They followed with "Erev Shel Shoshanim," a romantic song from Israel, and Japanese song "Dona Nobis Pacem."
Finally, Cantilena closed the show with "National Weather Report," a song centered around Saratoga, California, bringing the audience from the taste of the different cultures around the world back to Harker's local community. Cantilena members dressed in winter clothing and slowly removed puffy jacket layers as the song progressed, singing about the warmth of home.
"The concert was about diversity and how music comes from all parts of the world," Saanvi said. "I love that there was diversity in the music because we don't usually do a lot of South Asian music. We should learn to appreciate different types of music, different genres in different languages and from different cultures."
About the Contributors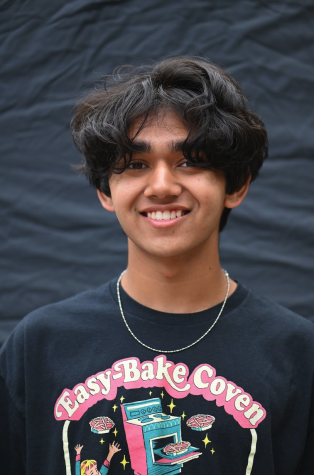 Shiv Deokar, TALON Reporter
Shiv Deokar (10) is a reporter for the TALON Yearbook, and this is his second year on staff. This year, Shiv wants to take more pictures and improve on...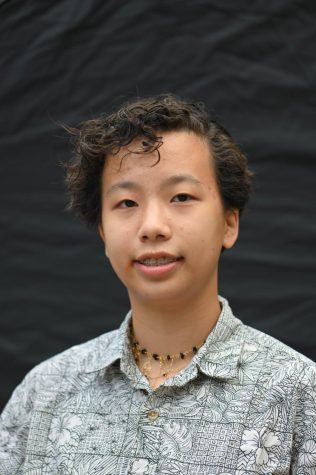 Yifan Li, TALON Reporter
Yifan Li (10) is a reporter for the TALON Yearbook, and this is her second year on staff. This year, she's looking forward to being able to experiment...