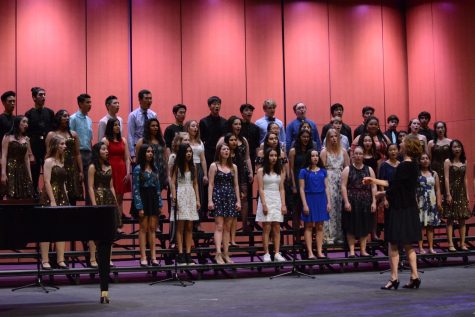 by Alysa Su, Reporter

May 2, 2019
Colorful lights illuminate the wide stage as a flood of students briskly step to their places on the multi-leveled risers. With a precise flick of her hand, Susan Nace, upper school vocal teacher and director of Camerata, Cantilena and co-director of Bel Canto, begins to conduct "Turn the World Around",...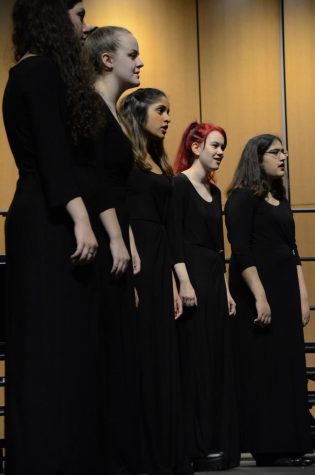 by Zachary Hoffman, TALON Reporter

December 2, 2018
Tambourines shake in hand and piano plays in the background; the voices of Harker's choirs ring inside the theater. The Winter Concert featured performances by Bel Canto, Camerata, Cantilena and SUS4 at the annual non-ticketed event in the Rothschild Performing Arts Center on Nov. 30 at 6:30 p.m. The...