Varsity boys basketball team dominates Yerba Buena High School 83-28
Varsity boys basketball kicked off their season with a strong home win over Yerba Buena High School, scoring 83-28 in their first unofficial league game on Tuesday. 
The Eagles opened the first quarter with two consecutive three-pointers by Om Tandon (11). Later, with 4:50 left on the clock and Harker leading 10-2, Yerba called a timeout.
"We came out the gates pretty strong and we were hustling on both ends of the floor," Om said. "That energy carried out throughout the whole game and that's why we finished with the score that we did." 
After the timeout, Yerba responded by scoring eight points, but the first quarter concluded with a three-pointer by Advay Monga (10) that kept the Eagles in the lead 20-10.
Starting the second quarter, the Eagles scored nine points, prompting another Yerba Buena timeout. The Eagles used the second quarter to stretch their lead, scoring a total of 33 points and pushing the score to 53-17. Point leaders Bowen Xia (10) and Om scored a collective 20 points throughout the quarter, as they shot a three-pointer and three two-pointers respectively. Om added two points for the Eagles from free throws.
After halftime, Harker continued to extend their lead starting with a two-point shot by Kevin Zhang (11) and a lay-up followed by a dunk by Abhi Namala (12). Teammate KJ Williams (12) followed with another layup, bringing the score to 63-17. Soon after, Yerba Buena scored multiple layups of their own. Matching their intensity, Advay rebounded a missed three, passing it to KJ who scored a layup. The Eagles accumulated 19 more points in the third quarter as opposed to Yerba's five, and closed the third quarter 72-22.
The Eagles sealed the game by scoring 11 points in the fourth quarter with Advay scoring six points and Michael Chang (11) scoring five, ending the game with a score of 83-28.
Varsity basketball alumni Andrew Chen ('22) and Gene Wang ('19) came to support the team at their opening match.
"It was fun to see my old coach and friends play," Andrew said. "They absolutely crushed them, and I'll definitely come back over breaks if I'm free [and watch them play again]."
Coming from the junior varsity team last year, Advay appreciates his new teammates for helping him grow as a player.
"Everybody's really nice and we help each other grow as a team," Advay said. "It's a lot harder on varsity, but it helped me grow as a player."
New varsity boys basketball head coach Alfredo Alves looks forward to the rest of the season following the team's first win, and hopes to expand upon the legacy that previous head coach Butch Keller started.
"I'm excited for what the season is to hold and what the future holds for me as a varsity boys head coach," Coach Alves said. "[I was] definitely nervous before the game naturally, but I think the boys made it easy for me. I'm looking forward to the rest [of the season], and as I said, Coach Keller is a huge part of that. I'm just continuing what he's done."
About the Contributors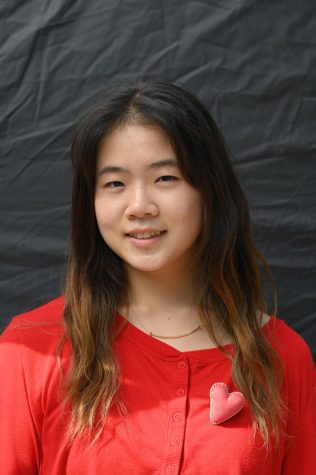 Jessica Tang, Photo Editor
Jessica Tang (12) is the photo editor for Harker Aquila, and this is her third year on staff. This year, Jessica looks forward to using new equipment to...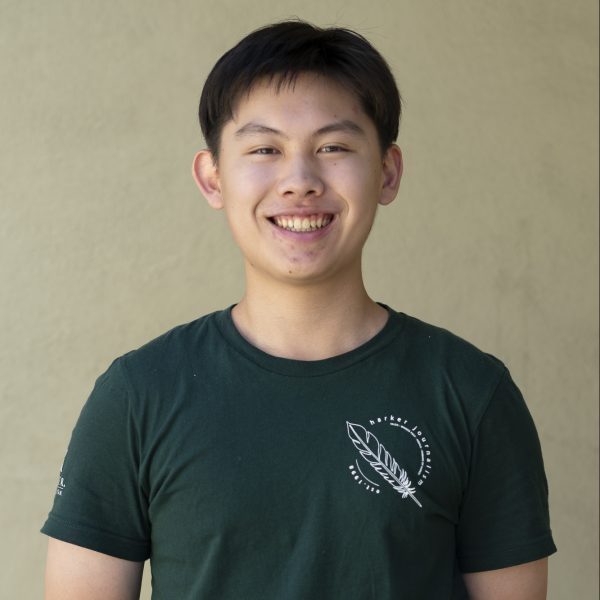 Brandon Zau, Photo Editor
Brandon Zau (12) is the photo editor for Harker Aquila, and this is his fourth year on staff. This year, Brandon hopes to celebrate his senior Class of...