Happy birthday, Eagles: Commemorating 25 years of upper school history
Baggy sweatshirts and pants with large pockets. Frosh playing at a pool table. A volleyball team posing with cones of ice cream. A class of 90 students posing for a photo with bright smiles on their faces. These are photos featured in the upper school yearbook from 1998, a black and white snapshot of Harker life over two decades ago. In 2022, students still fashion baggy sweatshirts and jeans, and graduating classes still crowd together for photos, but now, the pictures line the pages of a yearbook filled with color. Filled with the vibrancy and school spirit it had years ago, the Harker upper school celebrates its 25th anniversary this year.
The upper school began with 90 students in 1998 who comprised the first graduating class of 2002 and a small-sized faculty of 12 to 15 members. Despite Harker already having lower and middle school campuses since the school's founding in 1893, the upper school formed 105 years later on the Saratoga campus it still resides in today. Howard and Diana Nichols, then president and head of the Harker School, respectively, spearheaded the creation of the upper school. With the faculty team, they created the foundation of the school, from the curriculum that students study to the mission statement that students and faculty live by during their years at Harker.
"It was a rollercoaster, and it was really hard work," upper school history teacher and founding faculty member Donna Gilbert said. "We were setting up policies, setting up structures, and then coaching and doing all the clubs while teaching all our classes, doing professional development, setting up the [Advanced Placement] (AP) program, and all the classes had to be [University of California] (UC) approved."
Teachers often had to lead multiple activities and extracurriculars to maintain the balance of the school. Gilbert served as a member of the first judiciary committee, known as the Honor Council today, coached the tennis and soccer teams and also co-founded the Gender and Sexuality Alliance (GSA) with fellow upper school founding faculty member and Department Head of Modern and Classical Languages Abel Olivas. A year after the campus's founding, a new wave of teachers joined, including those who previously worked at the lower and middle school campuses.
While teachers and administration organized the school, students partook in daily activities that still continue today. They attended the first matriculation ceremony at Villa Montalvo in Saratoga, led by Mr. and Mrs. Nichols. They attended dances, the first one taking place in the current auxiliary gym along with guests from other schools. They participated in sports, though the athletics program has expanded since then. And, just like students in 2022, they passed time at locations all over campus such as Davis Field.
"Usually after sports practice or after school, I would hang out in [the] field area," Harker alum and current Director of Journalism Whitney Huang ('08) said. "My friends and I used to pick the honeysuckles from the fences by the edge of the field."
Connections amongst the student body also remain unchanged. In a community often pressured by the anticipation of academics, extracurriculars and college, the bond between a class of students shaped the Harker environment, becoming one of the most cherished memories of Harker alumni.
"If you look left, and you look right, you see everybody else is doing their best," Harker alum Warren Zhang ('13) said. "It's kind of like the pack mentality. If you're running by yourself, sometimes you're tired, and you just stop. But if you're running with other people, it's hard to stop when no one else has. You sometimes manage to draw energy that you didn't even think you had because you can see that other people are still going."
Despite the unchanged aspects of student life, the upper school has grown as an institution over the years, evolving from a still-developing school to one with a wide variety of opportunities. Yet even with these changes, the community has continued to maintain the spirit of the faculty and students at the school.
"There's so many opportunities now that have been slowly integrated into who we are today, and it feels like this vibrant successful project," Gilbert said. "Just how we've evolved in Silicon Valley as a school feels amazing, and I feel like the curriculum is [now] this amazing potpourri of wonderful things you guys could select from."
The upper school has continued to develop in past years, from opening Shah Hall in 2000, followed by the Zhang Athletic Center in 2017 and the Rothschild Performing Arts Center in 2018. The annual Harker Research Science Symposium began in 2006 and the Business and Entrepreneurship program launched in 2013, opening up opportunities for students interested in science and business, with other clubs and programs building on for years afterwards. Each year, the upper school campus welcomes new students, faculty and staff and administrators.
"
There's so many opportunities now that have been slowly integrated into who we are today, and it feels like this vibrant successful project. Just how we've evolved in Silicon Valley as a school feels amazing, and I feel like the curriculum is [now] this amazing potpourri of wonderful things you guys could select from.
— Upper school history teacher, founding faculty member Donna Gilbert
Similarly, the school also expanded mental health initiatives to ensure the well-being of the student body, adding a counseling sector, which allows students to share their concerns with an adult or find a safe space on campus.
"One big positive is the amount of support that Harker now provides for students in terms of providing counseling and dealing with addressing mental health," Huang said. "I feel like the separation of College Counseling and just counseling also provides so much more support for all of the student body."
With these unique traits, the upper school nurtures every student that walks in and out of its doors. Students learn lessons and foster connections that extend far beyond their adolescence.
"I'm still friends with a lot of my Harker friends, and, thinking back, that's pretty magical," Zhang said.
Happy 25th birthday, Harker. Here's to many more.
Additional reporting by Desiree Luo.
About the Contributor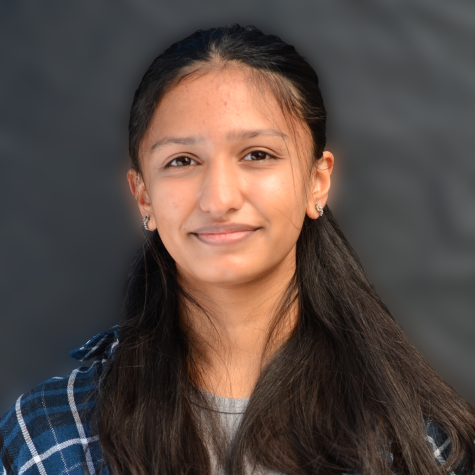 Ananya Sriram, Co-Features Editor
Ananya Sriram (11) is the co-features editor for Harker Aquila and the Winged Post, and this is her third year on staff. This year, Ananya hopes to diversify...