Humans of Harker: Curiosity cracks the code
Arjun Dixit approaches every obstacle with thoughtfulness and resilience
Arjun Dixit ('22) recalls tinkering away at his computer, breathing life into a robot with a tapping of keys.
Arjun has fostered a lifelong fascination with electronics and begun to earnestly delve further into the field of computer science in middle school. After attending an event at Harker in eighth grade, where he was first introduced to robotics, he decided to join the Harker robotics team in his sophomore year of high school.
Within the robotics team, Arjun works directly on the software side. He enjoys the flexible nature of software, experimenting with unique and innovative techniques to program robots to their highest potential.
"My favorite part of robotics is exploring the capabilities of the robot," Arjun said. "When I'm doing software-related things, the main thing that I enjoy about it is exploring how much I can automate the robot through various advanced techniques."
Aside from his individual work, Arjun also values the team environment of robotics and the close bonds he has formed with his teammates, especially during competitions. Although the pandemic prevented him from attending several tournaments, it only made him cherish the hustle and excitement of the competitive environment even more.
"My favorite memory is going to the competitions," Arjun said. "Sitting in the bleachers, working in the pit and hanging out with my friends after the competition [is really enjoyable]. It's gratifying to see your robot perform."
Even when a project takes Arjun longer than expected, his patience enables him to flourish in robotics. Upper school computer science department chair and robotics adviser Dr. Eric Nelson notes Arjun's ability to work under pressure.
"When you work on a really long project that takes a lot of energy out of you, it's really easy to get snippy and aggravated, but Arjun doesn't, which makes him an absolute gem to work with in robotics because it really is an environment where people tend to lose their calm easily," Dr. Nelson said.
Arjun further explores his love for computer science through research. Recently, he analyzed security vulnerabilities in third party development packages, detailing his findings in a research paper.
"[My favorite part of research] is mainly exploration," Arjun said. "You're constantly learning. Not only are you learning about the field that you're in, but you're also learning a lot about the research process in general and what it takes to create something. I'm discovering something someone might not have found before."
Through research, Arjun has also connected with a variety of people from unique backgrounds. He appreciates how, by working with and learning from others, he can expand his own perspective.
"One time, I got the chance to work with someone from Greece, and another time with a group of people from India, and it was really interesting because you got to see many different approaches, and I learned a lot from that experience," he said. "I think it changes the way that you think."
Arjun's eagerness to collaborate and connect with others translates to his personal life as well. Close friend Deven Shah ('22) admires Arjun's fearlessness and his willingness to voice his own ideas despite appearing reserved at the surface level.
"Although Arjun has never been one to be outspoken, he is always a very logical person and a very thoughtful person, despite how quiet he is," Deven said. "He is someone who isn't afraid to go against what others think, and I think the world does need people like that."
Whether working with code and technology or working with others, Arjun brings a new perspective to problem solving, constantly thinking and searching for alternative solutions. He has developed a love for the trial and error and exploration involved in both robotics and research.
"When it comes to robotics, whether it's design or mechanical software, or outside of it, the work I do with web development and app development, I am able to learn so much about problem solving in general," Arjun said. "You're able to apply abstract problem solving techniques anywhere."
About the Contributors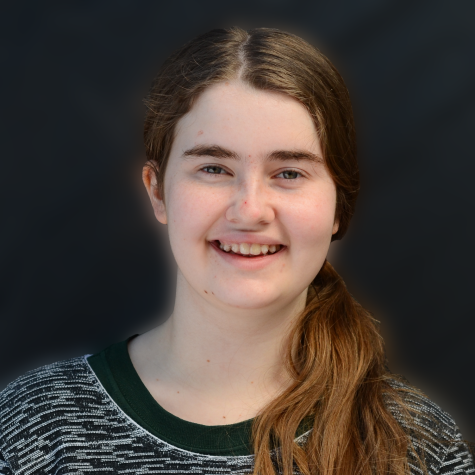 Claire Bauschlicher, Reporter
Claire Bauschlicher is a reporter for Harker Aquila. This is her second year on staff.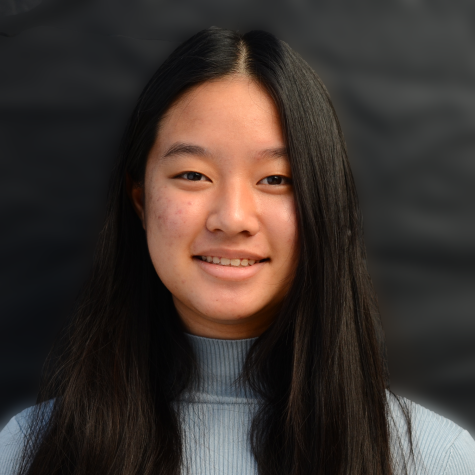 Michelle Wei, Reporter
Michelle Wei (10) is a reporter for Harker Aquila, and this is her second year on staff. Through her writing, she hopes to explore topics in more depth...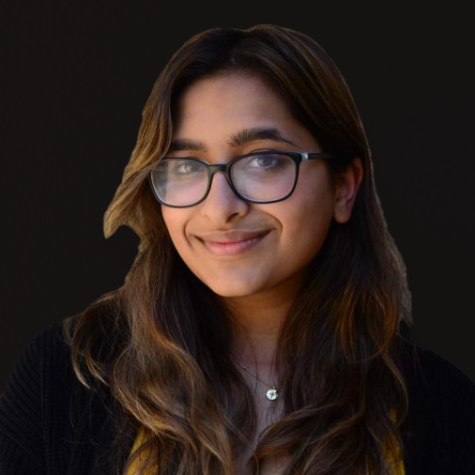 Esha Gohil, HoH Co-Editor-in-Chief and Aquila Photo Editor
Esha Gohil (12) is the co-editor-in-chief of Humans of Harker and the photo editor of Harker Aquila. This is her fourth year on staff, and this year she...